CONSEILLER COMMERCIAL EASY BANKING CENTER BRUXELLES, CHARLEROI OU LIEGE F/M/X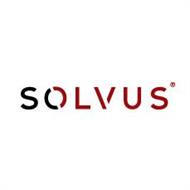 Company name
Place
Bruxelles - Charleroi - Liège
Belgium
The Job / Responsibilities :
Envie de dessiner aujourd'hui la banque de demain?

Dans la banque d'un monde qui change, nos collaborateurs font du changement leur meilleur atout et transforment les défis en opportunités. Ils anticipent pour proposer aux clients des solutions innovantes qui collent parfaitement à leurs besoins. BNP Paribas Fortis, première banque du pays, permet à ses collaborateurs d'évoluer en permanence dans un environnement de travail valorisant et agile.

CONSEILLER COMMERCIAL EASY BANKING CENTER BRUXELLES, CHARLEROI OU LIEGE F/M/X

• Comme conseiller commercial dans l'Easy Banking Centre, vous jouez le rôle d'un « banquier à distance ». Vous êtes à la disposition des clients qui utilisent les services via Phone banking ou PC banking.
• Des clients ou des prospects ? Vous les informez et les conseillez par téléphone et par e-mail.
• Vous effectuez un grand nombre d'opérations diverses : affaires bancaires, épargnes, investissements, assurances, crédits…
• Votre service irréprochable garantit la satisfaction de vos clients.
• Vous êtes à l'affût de chaque opportunité commerciale et réagissez au quart de tour.
• Votre horaire ? Vous travaillez en « shift ». L'Easy Banking Centre est à la disposition des clients de 7h à 22h du lundi au vendredi et de 8h à 17h le samedi. Le secteur financier est en effet un univers en activité permanente.

Your profile :
• Vous êtes titulaire d'un diplôme de bachelor ou master et cherchez à approfondir vos connaissances.
• Une connaissance de base de produits bancaires et d'assurance ? Un atout supplémentaire.
• Vous communiquez aisément et clairement avec vos clients en français.
• Audace, dynamisme et enthousiasme sont vos maîtres mots.
• Vous êtes orienté services et avez à cœur la satisfaction de vos clients
• Vous aimez travailler en équipe et développer des relations de qualité avec vos collègues
We offer :
• Contrat duré indéterminé
• Salaire attrayant
• Avantages extralégaux ( chèques repas, assurance group – et hospitalisation, primes de shifts, remboursement pour les frais de déplacements, réduction sur des produits bancaires, internet@home, bonus,…)
• Ils garantissent une sécurité d'emploi
• Vous atterrissez dans une équipe de jeunes collègues dynamiques où le travail est aussi un authentique plaisir
• Vous voyez l'Easy Banking Centre comme un tremplin idéal pour votre carrière
• Le lieu de travail est très accessible en transports en commun


(Kindly make reference to Banking Boulevard when applying for this position).
(Bedankt om naar Banking Boulevard te verwijzen als u solliciteert).
(Merci de bien vouloir faire référence au site-emploi Banking Boulevard lors de votre sollicitation).