Export Credit Underwriter (version française)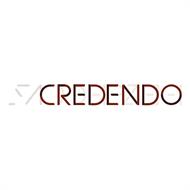 Company name
Place
Brussel Bruxelles
Belgium
Our Company :
The Job / Responsibilities :
- En tant qu'Export Credit Underwriter de Credendo, vous combinez des aspects financiers, techniques et éventuellement juridiques avec une approche commerciale.
- Vous analysez les risques liés aux transactions commerciales internationales et élaborez des solutions avec l'exportateur, la banque et l'acheteur étranger concernés afin de répartir ces risques de manière équilibrée.
- Dans ce cadre, vous gérez également les relations avec nos clients existants, les exportateurs belges et leurs banquiers.
- Vous disposez d'un vaste terrain d'action : contrats d'exportation de biens et services, projets clé sur porte, syndications bancaires, investissements directs, etc...
Your profile :
- Vous êtes titulaire d'un Master en économie et/ou droit, éventuellement complété d'une formation en finance ou commerce international.
- Vous avez environ 3 années d'expérience dans le secteur financier ou êtes jeune diplômé(e).
- Vous êtes francophone ou néerlandophone et maîtrisez l'autre langue nationale.
- Vous disposez d'une connaissance approfondie de l'anglais pour pouvoir fonctionner dans un environnement international.
- Vous combinez sens de la synthèse, excellentes capacités rédactionnelles et sens des chiffres.
- Vous êtes orienté(e) solution et êtes en mesure de formuler des propositions de manière claire.
- Comme vous opérez dans un contexte multiculturel, vous pouvez vous mettre au diapason de vos interlocuteurs en vue de négocier avec eux.
We offer :
- Une carrière stimulante dans un environnement multilingue et international.
- Des possibilités de formation continue pour développer vos talents.
- Une rémunération attrayante assortie de nombreux avantages extra-légaux.
- Nos bureaux belges sont situés dans le centre de Bruxelles et facilement accessibles en transports en commun.



(Kindly make reference to Banking Boulevard when applying for this position).
(Bedankt om naar Banking Boulevard te verwijzen als u solliciteert).
(Merci de bien vouloir faire référence au site-emploi Banking Boulevard lors de votre sollicitation).