KBC Securities - Product Manager Securities Services (32167)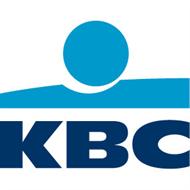 Company name
Place
Bruxelles - Brussel
Belgium
Our Company :
KBC Securities is de geïntegreerde beursvennootschap van de KBC Groep. Het is een dochter van KBC Bank NV met eigen vestigingen in Brussel, Boedapest en New York. KBC Securities biedt zijn medewerkers interessante professionele uitdagingen en perspectieven. Als onderdeel van de KBC Groep in België en Centraal-Europa verleent KBC Securities zijn klanten professionele diensten binnen verschillende domeinen:

- Marktzaalactiviteiten, met focus op aandelen, aandelenderivaten en bonds.
- Bolero, een toonaangevend online retail trading platform.
- Crowdfunding.
- Startup Fund.
- Securities Services.
- Debt & Equity Capital Markets Origination (Corporate Finance, Debt Capital Markets, Syndication en Debt Placement).
- Specialised Finance.
- Family Offices.
The Job / Responsibilities :
Vandaag zijn we op zoek naar een

Product Manager Business Process Outsourcing Securities Services


Functieomschrijving

Strikte regelgeving, grotere complexiteit in producten, focus op core processen en steeds groter wordende kwaliteitsvereisten dwingen financiële instellingen om hun effectenverwerkingsprocessen gedeeltelijk of volledig uit te besteden naar een professionele speler.

Als product manager verken je de markt en pik je de externe en interne signalen op.

Je vormt samen het team een product strategie over ons aanbod gebaseerd op evoluties in de markt.

Je formuleert voorstellen voor nieuwe producten en services die ons aanbod in deze sterk groeiende markt kunnen verrijken en die onze platformen kunnen versterken.

U verzekert de ontwikkeling van de producten uit ons gamma en hun invoering (haalbaarheidsstudie, business requirement, testing, juridische validatie...), in dat kader werkt u nauw samen met klanten, verkoopteams, operationele teams, marketing, risicobeheer, compliance, etc.

De belangrijkste opdrachten van de product manager bij Securities Services zijn onder andere;

- Bepalen van de product Strategie
- Beschrijving van de services van het product (service catalogus)
- Overwaken van de standardisatie van het commercieel aanbod
- Product laten evolueren aan het hand van tendensen in de markt en noden van de klanten (regelgeving, digitalisering, fiscaliteit, …)
- Verkrijgen en gebruiken van "market intelligence" (leveranciers, regulators, concurrenten, markten, …)
- Begeleiden van prospecten in het bepalen van een Target Operating Model
- Beschrijving van gaps tussen standaard aanbod en noden van de prospecten en klanten
- Overdracht verzekeren naar de project teams voor implementatie
Your profile :
Het gezochte profiel is iemand die:

- technisch-commercieel heel sterk in zijn/haar schoenen staat;
- beschikt reeds over een ruime kennis van de verschillende elementen in de effectenverwerkingsketting (business processen, legal, compliance materie en ICT infrastructuur);
- ervaring heeft in business consultancy en die heel vlot zowel conceptueel als praktisch kan denken;
- 3-talig is (nederlands, frans, engels), zowel mondeling als schriftelijk;
- een extern netwerk heeft binnen de effectenwereld (andere financiële instellingen, externe leveranciers, …);
- een bestaande ervaring heeft met een broker/custody omgeving;
- polyvalent is en zowel operationeel als commercieel toegevoegde waarde creëert.



(Bedankt om naar Banking Boulevard te verwijzen als u solliciteert).