Support Engineer (2018/0618) - M/V/X*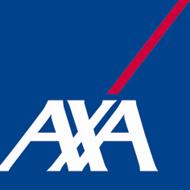 Company name
Place
1000 Brussel
Belgium
Our Company :
AXA in het kort:AXA is een Belgische verzekeringsmaatschappij en bank die hoort tot de grootste ter wereld. Bijna drie miljoen klanten vertrouwen op ons op alle cruciale momenten in hun leven: bij de aankoop van hun huis, bij de groei van hun bedrijf, bij schade aan hun wagen en bij overlijden van hun dierbaren. Wat er ook gebeurt, wij staan voor hen klaar. Ook morgen, als onze wereld nog digitaler wordt, en nog sneller verandert.
AXA is wereldwijd goed voor een omzet van 92 miljard euro in 59 landen.
* Diversiteit is belangrijk voor AXA. Wie, wat of hoe je ook bent of waar je voor staat, het zijn jouw talenten die het verschil maken.
The Job / Responsibilities :
De Retail Directie is op zoek naar een medewerker voor de Help-Desk SPO (Support Process Ondersteuning = support engineers). Je zal een team van 6 experte collega's bijvoegen.
Je job bestaat in antwoorden naar makelaars van vragen over toepassingen van AXA, gebaseerd op Internet technologie via ASWeb van Portima maatschappij (dit bedrijf zorgt voor de veiligheid van de gedeelde data tussen AXA en de makelaars).
De voornaamste toepassingen zijn Phoenix IARD, Phoenix Vie, Front Office Vie, Extranet-Pro, C-Link, Galileo TEMPO et E-Fair. Je zal opleidingen volgen over deze tools tijdens je integratie in de team.
Je job in detail
* Als medewerker van SPO (Support Process Ondersteuning) bestaat jouw rol er in om te zorgen voor de tweedelijns of technische ondersteuning voor deze applicaties.
* Hiervoor heb je dagelijks contact, telefonisch of per mail, met de verzekeringsmakelaars, de belangrijkste gebruikers van deze toepassingen. Af en toe geef je ook ondersteuning aan medewerkers van de interne diensten zoals de Process -en Business Managers.
* Je wordt ook op regelmatige tijdstippen ingeschakeld voor het testen van nieuwe versies van deze toepassingen.
* Samen met je collega's ben je verantwoordelijk voor het onderhouden van de knowledge base ontwikkeld in de vorm van een Q&A.
Your profile :
* Passie en nieuwsgierigheid voor IT-systemen en -omgevingen (Windows)
* Uitstekende kennis van het Nederlands is een vereiste, goede kennis van het Frans
* Verzekeringservaring of kennis is een plus maar geen must
* Communicatief en klantgericht (antwoorden met de glimlach)
* Efficiënt en vindingrijk
* Flexibel en in staat om prioriteiten te behandelen
* Teamspeler
* Zin voor initiatief


(Kindly make reference to Banking Boulevard when applying for this position).
(Bedankt om naar Banking Boulevard te verwijzen als u solliciteert).
(Merci de bien vouloir faire référence au site-emploi Banking Boulevard lors de votre sollicitation).