HRM – Change Management Advisor ( NL versie)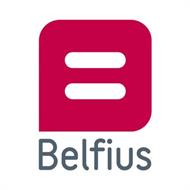 Company name
Place
Brussel
Belgium
The Job / Responsibilities :
De Change Management Advisor is verantwoordelijk voor de uitvoering van de methodes, technieken en middelen om een transformatie in optimale omstandigheden te begeleiden met het oog op succes om zo snel mogelijk de gewenste resultaten te bereiken.

Je legt vooral de nadruk op de meest humane aspecten van verandering door de betrokken medewerkers te helpen om verandering te omarmen en zich er niet tegen te verzetten. In dat kader maken het uitwerken en beheren van opleidingsprogramma's integraal deel uit van de opdracht van de Change Management Advisor.

De veranderingen kunnen gerelateerd zijn aan bedrijfsprocessen, systemen en technologieën, of nog aan de functie-inhoud en de organisatie.

De Change Management Advisor zal erkend worden als expertisecentrum voor de sturing van verandering.

Hij voert zijn activiteiten uit voor zowel Belfius als voor de dochterbedrijven.

Functiebeschrijving:

- als Change Manager begeleid je de medewerkers in het zich eigen maken van nieuwe methodes, nieuwe processen of nieuwe applicaties;
- als Program Manager ben je verantwoordelijk voor een opleidingsdomein;
- als projectverantwoordelijke initieer, coördineer en implementeer je projecten om de doelstellingen ervan te realiseren;
- je neemt ook actief deel aan projecten onder de leiding van andere projectleiders of teamleden;
- je volgt de markt op de voet en bouwt een netwerk van relaties uit om je kennis en expertise inzake Change en Program Management te ontwikkelen en te consolideren;
- je fungeert als expertisecentrum inzake Change Management;
- je werkt nauw samen met de diverse HR-teams en andere stakeholders.
Your profile :
-je hebt HR-ervaring of bent bereid de kennis/vaardigheden voor een job in een HR-omgeving aan te leren;
-je hebt minstens 3 jaar ervaring als projectleider;
-analytisch en resultaatgericht;
-klant- en resultaatgericht;
-goede organisator;
-creatief, enthousiast;
-contactvaardig;
-uitstekende schriftelijke en mondelinge vaardigheden;
-discreet;
-uitstekende beheersing van de Office-tools;
-tweetalig Nederlands/Frans, goede beheersing van het Engels.
We offer :
In ruil voor jouw talent en inzet bieden wij jou: een interessante job met een afwisselend takenpakket en belangrijke ontwikkelingskansen, interne en externe opleidingsmogelijkheden, een competitief loonpakket en een aantrekkelijke vakantieregeling.


(Kindly make reference to Banking Boulevard when applying for this position).
(Bedankt om naar Banking Boulevard te verwijzen als u solliciteert).
(Merci de bien vouloir faire référence au site-emploi Banking Boulevard lors de votre sollicitation).