Head of NFR [ Non Financial Risks] Transversal ( NL versie)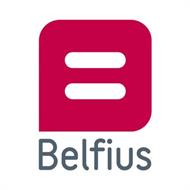 Company name
Place
Brussel
Belgium
Our Company :
"Head of NFR transversal" is een functie binnen Risk Management die een essentiële rol speelt in het beheer van de niet financiële risico's van Belfius (NFR: Non Financial Risks).

De operationele of "niet financiële" risico's nemen steeds verder toe in omvang gelet op de nieuwe wereldwijde trends (digitalisering, "VUCA"-wereld (Volatile, Uncertain, Complex en Ambiguous), de ontwikkeling van nieuwe technologieën, enz.) in combinatie met de strategische uitdagingen van de groep.

De operationele / niet financiële risico's bestrijken uiteenlopende domeinen zoals het frauderisico, de risico's van falende operationele processen, projectrisico's, contractuele risico's, risico's op terroristische aanslagen, data breaches enz.
The Job / Responsibilities :
De rol van de "Head of NFR transversal" omvat de volgende taken:

- op een proactieve en kwalitatieve wijze de definitie uitwerken van een globaal risicokader dat beantwoordt aan de interne en externe evoluties;
- het identificeren, opvolgen, evalueren en eventueel de nodige corrigerende maatregelen nemen m.b.t. de niet-financiële en operationele risico's in een omgeving die voortdurend in verandering is;
- zorgen voor de totstandkoming en het promoten van een coherent transversaal kader, dat van toepassing is op alle vormen van crisisbeheer om een crisissituatie op een efficiënte en uniforme wijze aan te pakken;
- het organiseren, coördineren en motiveren van een multidisciplinair team (fraude, operationeel risico, IT Security, Business Continuity enz.);
- de samenwerking bevorderen tussen de teamleden, grondige kennis verwerven en up-to-date houden.

De "Head of NFR Transversal" focust zich op de analyse, het risicokader en het procesbeheer van transversale risico's en werkt nauw samen met de expertise functies: CISO (Chief Information Security Officer) en de DPO (Data Protection Officer).

Verantwoordelijkheden van de "Head of NFR transversal":

- strategische risk-plannen uitwerken en communiceren;
- een globaal kader tot stand brengen en in stand houden om zich ervan te vergewissen dat de Risk-strategie goed is afgestemd op de strategische en operationele doelstellingen en ook verenigbaar is met de geldende wetten en reglementering;
- analyse en opvolging van de niet financiële risico's;
- crisisbeheer en organisatie van de continuïteit van de business;
leadership:
* organiseren, coördineren en beheren van een multidisciplinair team en de samenwerking bevorderen tussen de teamleden;
* beheren van de kennis;
* functionele leadership: organisatie van een netwerk van correspondenten.
- interne en externe vertegenwoordiging;
- beheer van transversale projecten.
Your profile :
Vereiste expertise:

- beschikken over een masterdiploma;
- specifieke expertise: beheer- en communicatievaardigheden;
- ervaring in people management;
- dynamisch, met zin voor initiatief en open voor innovatie;
- een 'challenging' en constructieve attitude;
- bij voorkeur ook expertise in een risicobeheersfunctie;
- hij/zij volgt voortdurend de nieuwe en wereldwijde ontwikkelingen;
- expertise in cyberveiligheid en gegevensbeveiliging;
- goede kennis van de bank is een pluspunt;
- drietalig: Engels, Nederlands en Frans;
- sterk in communicatie en voldoende overtuigingskracht;
- discreet en integer;
- in staat om prioriteiten te bepalen.


(Kindly make reference to Banking Boulevard when applying for this position).
(Bedankt om naar Banking Boulevard te verwijzen als u solliciteert).
(Merci de bien vouloir faire référence au site-emploi Banking Boulevard lors de votre sollicitation).