Chief of Staff Human Capital (Senior Consultant or Manager) (180000GU)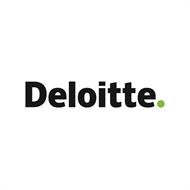 Company name
Place
Zaventem Airport
Belgium
Our Company :
Deloitte is a world leading professional services firm, providing accounting and auditing services, management consulting and legal and tax advice. In Belgium we are the largest professional service provider. Our offices offer services to multi-national and large organisations, public institutions and innumerable small, fast-growing companies. Thanks to a strong regional presence and our multi-disciplinary approach, we are ideally placed to meet the requirements of a wide range of public institutions and small and large companies.

Our Consulting practice within Deloitte has a strong reputation and track record as Business Performance Consultants. We are a recognized leader in helping clients solve complex business problems, differentiated by our ability to execute on the advice we provide. Our multi-disciplinary competencies allow us to address CXO issues from every angle.

Human Capital within our Consulting department focuses on the most interesting area of all: human performance. Beyond that it is one of the fastest growing service areas in consulting in Belgium and globally, is setting the tone in many ways globally, has been realizing (so far) the majority of integrations in consulting Belgium (Vision now Learning Solutions, iNostix now iNostix by Deloitte a specialized boutique in (predictive) people analytics)… as a fast growing and young environment it is keen to keep on growing and further professionalizing.

To strengthen our Human Capital team, we are currently looking for a:

Chief of Staff Human Capital
The Job / Responsibilities :
- Deloitte has a strong client focus, is an ambitious and high performance environment where we strive for excellence on all our projects. We want to keep driving and raising the bar on how we do as a practice: the chief of Staff is a key enabler of acceleration of realization of strategy, raises the bar on how we perform as practice as a member of management team.

- He/she helps to drive the realization of the management agenda for HC in Belgium, enables collaboration across & realization of NWE HC ambitions, Human Capital and EMEA level service line Organization Transformation of Talent.

- He/she brings in strong PMO capabilities, an ability to drive priorities and demonstrates resourcefulness in working toward results. This position exposes you to most senior people in the firm, at our clients and with other key stakeholders and alliances and thus gives a unique view on how we run our business, set our strategic agenda, work across the network, partner with alliances, … it also requires a sense of confidentiality as one is involved in sensitive discussions while daring to speak up when appropriate.

- In short a mix of strategic projects and some more recurrent business priorities to attend and all of that in a very autonomous set-up where participation to key meetings is a must and beyond your resourcefulness, developing network, drive & growing influential leadership will be your ingredients to success.

- This is a unique developmental experience for a Senior Consultant or Manager who wants to gain involvement to most strategic projects & exposure to most senior stakeholders internally consulting leadership, EMEA & global HC leadership & externally key alliance partners & some clients while making an impact on the service area.
Your profile :
- You have minimum 5 years of relevant work experience
- You have strong problem solving skills with the ability to manage ambiguity
- You have excellent presentation and communication skills
- You can easily build relationships with colleagues and stakeholders
- You have proven PMO and consulting experience
- You are resourceful and can work autonomous


We offer :
- A challenging, innovating environment where personal development and growth are encouraged.
- Opportunities for learning where needed.
- An attractive and competitive salary with fringe benefits.


(Kindly make reference to Banking Boulevard when applying for this position).
(Bedankt om naar Banking Boulevard te verwijzen als u solliciteert).
(Merci de bien vouloir faire référence au site-emploi Banking Boulevard lors de votre sollicitation).