Auditor voor het College van toezicht op de bedrijfsrevisoren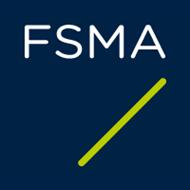 Company name
Place
Brussel - Bruxelles
Belgium
The Job / Responsibilities :
Recent werd het toezicht op het beroep van de bedrijfsrevisoren toevertrouwd aan een nieuw opgericht 'College van toezicht op de bedrijfsrevisoren'. Dit College moet toezien op de kwaliteit van de wettelijke controleopdrachten van de bedrijfsrevisoren. De FSMA bereidt de beslissingen van het College voor en voert deze uit.

De FSMA zoekt een ervaren auditor voor dit nieuwe College.

De auditor zal meewerken aan de volgende taken:

- een toezichtsmethodologie en -plan opstellen;
- het plannen van de inspecties met betrekking tot de kwaliteitscontrolemechanismen bij de bedrijfsrevisoren;
- de vaststellingen van de inspecteurs tijdens de inspecties bij de bedrijfsrevisoren onderzoeken en kwalificeren;
- de verslagen voor het College voorbereiden;
- de sanctiedossiers onderzoeken;
- de verslagen van de commissaris van failliete vennootschappen analyseren;
- de klachten van derden of van revisoren analyseren;
- deelnemen aan Europese en internationale werkzaamheden met betrekking tot de supervisie van bedrijfsrevisoren.
Your profile :
Diplomavereisten:

Een master in een economische richting of in rechten.

Specifieke vaardigheden:

- Grondige kennis van de internationale auditregels en de auditpraktijken binnen de revisorenkantoren.

Algemene vaardigheden:

- Zich kunnen vereenzelvigen met de taken van algemeen belang waarmee het College belast is;
- Analytisch vermogen evenals zin voor synthese;
- Uitstekende logische structurering van mondelinge en schriftelijke communicatie;
- Vaardigheid om zowel zelfstandig als in teamverband te werken;
- Doelgerichtheid, assertiviteit en overtuigende argumentatiekracht;
- Professionaliteit: bekwaamheid, nauwgezetheid en de wil om vooruitgang te boeken;
- Grondige kennis van Nederlands, Frans en Engels.

Beroepservaring:

Drie tot zeven jaar ervaring als auditor bij een revisorenkantoor.

Elke medewerker van de FSMA is onderworpen aan een strikte deontologische code en gebonden door het beroepsgeheim.


(Bedankt om naar Banking Boulevard te verwijzen als u solliciteert).