Head of Pension & Protection Academy (8/0465)M/V/X*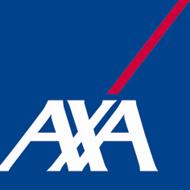 Company name
Place
1000 Brussel
Belgium
Our Company :
AXA is een Belgische verzekeringsmaatschappij en bank die hoort tot de grootste ter wereld. Bijna drie miljoen klanten vertrouwen op ons op alle cruciale momenten in hun leven: bij de aankoop van hun huis, bij de groei van hun bedrijf, bij schade aan hun wagen en bij overlijden van hun dierbaren. Wat er ook gebeurt, wij staan voor hen klaar. Ook morgen, als onze wereld nog digitaler wordt, en nog sneller verandert.
AXA is wereldwijd goed voor een omzet van 92 miljard euro in 59 landen.
* Diversiteit is belangrijk voor AXA. Wie, wat of hoe je ook bent of waar je voor staat, het zijn jouw talenten die het verschil maken.
The Job / Responsibilities :
Waarom we je nodig hebben
Om de leiding op te nemen van het 'Pension & Protection Academy' team gesitueerd binnen de directie Operations Life, zoeken we een gedreven senior manager die samen met zijn/haar team van een 10-tal experten, zorgt voor kwaliteitsvolle interne en externe trainingen, efficiënte interne coachings van de operationele beheersteams , alsook voor de beheerstechnische informatieverspreiding in het kader van een adequaat knowledge management.

Je job in detail
De belangrijkste opdrachten van deze functie zijn:
* In samenwerking met distributie het plannen, opmaken en uitvoeren van de interne trainings voor onze salesmedewerkers
* In samenwerking met distributie het plannen, opmaken en uitvoeren van externe trainingen voor onze makelaars, agenten en andere partners
* In samenwerking met product management, het legal & tax departement en de operationele teams het plannen, opmaken en uitvoeren van interne training en coachings
* Het coördineren en verzorgen van informatieverspreiding en -archivering binnen het kader van een transparant en efficient knowledge management
* Het inspireren, motiveren, begeleiden en coachen van de leden van het Pension & Protection Academy team
* Het vertegenwoordigen van de Pension & Protection Academy ten aanzien van interne en externe stakeholders
Your profile :
Wij zoeken iemand die :
* Een relevant masterdiploma bezit of gelijkwaardig door ervaring
* Minstens 5 jaar relevante managementervaring heeft
* Goede people management skills bezit
* Een goede coach is voor zijn medewerkers
* Tweetalig Nederlands/Frans is en een goede kennis van het Engels heeft
* klantgericht is
* een organisatorisch talent is
* een teamplayer is
* didactische skills heeft
* veranderingsgericht is en open staat voor innovatie en gebruik van nieuwe technologieën
* Kennis of minstens affiniteit heeft met de materie Life Insurance (producten en fiscaal/juridisch kader)


(Kindly make reference to Banking Boulevard when applying for this position).
(Bedankt om naar Banking Boulevard te verwijzen als u solliciteert).
(Merci de bien vouloir faire référence au site-emploi Banking Boulevard lors de votre sollicitation).