Legal Counsels ( version Fr)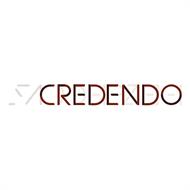 Company name
Place
Bruxelles - Brussel
Belgium
The Job / Responsibilities :
- Vous fournissez des avis juridiques sur les activités d'assurance-crédit à l'exportation et/ou des conseils de nature plus générale sur des questions relatives aux différents domaines juridiques auxquels Credendo est confronté.
- Vous êtes en contact avec la direction, les membres des départements opérationnels (ventes, souscription des risques, sinistres, gestion des polices) et les assurés.
- En collaboration avec vos collègues conseiller juridiques et le compliance officer, vous suivez consciencieusement l'évolution des textes juridiques qui réglementent les activités de Credendo et prodiguez ce faisant des conseils à la direction.
- Vous gérez des dossiers de sinistre complexes en conseillant les départements opérationnels, en négociant avec les assurés, en contactant les débiteurs et les courtiers et en vous occupant du suivi administratif complet.
Your profile :
- Vous êtes titulaire d'un Master en droit, et de préférence d'une formation complémentaire en finance, en gestion ou en commerce international.
- Vous avez une expérience professionnelle d'avocat de minimum 5 ans (au barreau ou en tant que conseiller juridique interne), de préférence dans le domaine du droit commercial ou du droit des finances.
- Votre langue maternelle est le néerlandais, et vous avez une très bonne connaissance orale et écrite de l'anglais et de l'allemand. La connaissance d'autres langues est un atout.
- Vous avez de bonnes aptitudes de communication et vous établissez des contacts facilement.
- Vous êtes orienté solutions et résultats.
- Vous avez de bonnes capacités d'analyse et de synthèse.
- Vous aimez travailler de manière autonome mais faites également preuve d'esprit d'équipe.
- Vous gérez facilement le stress.
- Vous maitrisez le package MS Office.
We offer :
- Une carrière stimulante dans un environnement multilingue et international.
- Des possibilités de formation continue pour développer vos talents.
- Une rémunération attrayante assortie de nombreux avantages extra-légaux.
- Nos bureaux belges sont situés dans le centre de Bruxelles et facilement accessibles en transports en commun.


(Kindly make reference to Banking Boulevard when applying for this position).
(Bedankt om naar Banking Boulevard te verwijzen als u solliciteert).
(Merci de bien vouloir faire référence au site-emploi Banking Boulevard lors de votre sollicitation).