Corporate Risk Manager Operations - (BRU20105)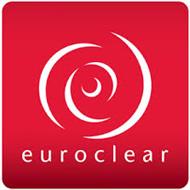 Company name
Place
Brussel Brussels
Belgium
Our Company :
Risk Management division forms part of Euroclear's second line of defence and its mission is to support Euroclear in achieving its goals and delivering its strategy through providing robust, independent oversight of risk-taking activities across the Group. We are a team of about 40 risk professionals, based across a number of locations, including Brussels, London, Paris, Amsterdam and Krakow.

Our activities cover the entire Euroclear group.
Following a recent re-organisation and continued expansion into new markets and services, a decision has been taken to enhance Risk Management's capability through recruitment of a number of risk professionals with specific subject matter expertise.
The Job / Responsibilities :
The Corporate Risk Management (CRM) team monitors the risk management performed by the first line and reports its independent view of the residual risks.
We are currently looking to expand the pool of corporate risk managers, who together cover a broad range of topics and risks. The main area of specialism for this CRM would be Operations – across entities. He/she would be:
- Following up on key risks within Operations from a risk management perspective,
- Keeping informed of business drivers and changes to the service, products and technologies
- Contributing to risk assessments
- Obtaining a basic understanding of the ERM framework in Euroclear and providing risk education and training at all levels in line with this framework

We are looking for a candidate who will strengthen our current CRM team by bringing operational experience.
Your profile :
Technical skills

The function requires a general understanding of best practice risk management principles and an ability to 'think like a consultant'. As such, you will:

- have a proven track record of at least 5 years in CSD/bank operations and risk management experience;
- be willing to work towards a Risk qualification;
- possess excellent written and verbal communication skills in English;
- be open to travel to the other Euroclear locations (~25%).

Soft skills

- self-confident and motivated, able to work independently and as a team member in a matrix structure
- good in making and maintaining a strong first impression in different situations
- strong analytical skills and critical mind with ability to step back;
- able to work against tight deadlines
- eager to learn
- able to examine matters from a distance and to put them in a broader context and time perspective


(Kindly make reference to Banking Boulevard when applying for this position).
(Bedankt om naar Banking Boulevard te verwijzen als u solliciteert).
(Merci de bien vouloir faire référence au site-emploi Banking Boulevard lors de votre sollicitation).