Portfolio Manager Global High Dividend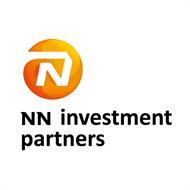 Company name
Place
Brussel Bruxelles
Belgium
Our Company :
Company Profile:

At NN Investment Partners, we provide our clients with access to domestic, regional and global investment solutions. We manage assets for institutional and retail clients, fund distributors and the NN labels. NN IP has approximately €180 billion assets under management. Worldwide, over 1160 professionals watch over our clients' money. NN IP is the principal asset manager of NN Group active in 16 countries across Europe, America, Asia and the Middle East.

Equity Value Boutique:

The Equity Value investment boutique focuses its investments on those stocks that offer attractive and sustainable dividend yields. The goal of the strategy is to produce a well-diversified equity portfolio (from sector and country allocation point of view) that achieves an average dividend yield superior to the market. You will join a team of senior investment professionals, whose investment approach combines a quantitative screening with a fundamental analysis to identify those stocks that trade below their intrinsic value and offer an ability to grow their dividend in the future. The Boutique's portfolio managers invest for the long run and don't aim to time markets. The Boutique's strategy is designed to exploit those key characteristics, mostly ignored by the market, in a very systematic and contrarian approach.
The Job / Responsibilities :
Your main responsibilities:

As a Portfolio Manager Equity Value you will contribute to generate value-adding investment ideas and to achieve higher risk-adjusted returns than the equity market over a full economic cycle. By focusing your investment approach on selecting stocks offering attractive dividend yields and trading at discount versus intrinsic Value, you will help generating better risk-adjusted returns relative to the market in the long run.

As a Portfolio Manager, you will also focus on internal and external visibility of the High Dividend strategies and franchise.

You will aim to build an active relationship with the marketing/PR & sales staff of NN IP in order to support the team's assets under management growth.

° Stock selection, idea generation and portfolio construction
° Member of the Global High Dividend team
° Proactive support to internal & external visibility of the Equity Value franchise

Your profile :
Your experience, skills and competencies

- Proven experience in equity investment
- Capacity to adapt to a changing environment
- Proven value-adding investment ideas and recommendations generation
- Strong analytical and modelling skills are also required for this role.
- Appropriate academic education in the relevant field
- CFA or other relevant professional qualification
- Fluent in English (verbal and written)
- Strong communication skills; verbally and in writing. Able to convince/persuade in an easy manner.
- Team player and accountable
- Dedicated and result oriented
We offer :
When you join NN Investment Partners, you are joining a company that is eager to add a human touch to asset management. Caring, clear and committed at heart. Dedicated to our clients. And driven by our purpose to partner with our clients to empower them to reach their financial ambitions.

At NN Investment Partners personality matters as much as competence. That is why we need people like you. Who take initiative and feel responsible for making a positive impact on people's lives. Confident, attentive and genuine. People whose actions reflect who they are and what they stand for. In return, we offer space for your talents, ideas and personality. The freedom to step up to challenging tasks and shape your own growth. A workplace that is professional and ambitious as much as it is caring and supportive.

In addition we offer a competitive salary with many fringe benefits (including meal vouchers, healthcare insurance, pension insurance, additional leave entitlement, etc.) and a broad range of development opportunities within a pleasant and informal working atmosphere.

Application & contact:

Please apply online via the link ( after clicking the "solliciteren / apply / postuler" button on this site) to ensure a smooth procedure. Note that applications via e-mail will not be considered. For more information regarding the role and/or selection procedure, contact Dirk Jacquemyns, HR Manager dirk.jacquemyns@nnip.com.

Third party applications are not accepted.


(Kindly make reference to Banking Boulevard when applying for this position).
(Bedankt om naar Banking Boulevard te verwijzen als u solliciteert).
(Merci de bien vouloir faire référence au site-emploi Banking Boulevard lors de votre sollicitation).