Project Manager Digital Loans (m/f) - (version Fr)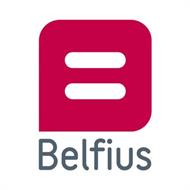 Company name
Place
Brussel Bruxelles
Belgium
Our Company :
Réf.: 0001/16/0651/0002/F/01
Entité: Belfius Banque

Belfius est le seul bancassureur intégré belge à 100 %. Belfius soutient 3,5 millions de particuliers, indépendants, professions libérales et PME. Belfius est numéro 1 dans les secteurs public et social et partenaire de premier plan de grandes entreprises. Sur le marché des assurances, Belfius joue un rôle essentiel via plusieurs canaux et différentes marques.

En tant que bancassureur chaleureux, Belfius a également pour ambition d'être le moteur de la société et de clients satisfaits. Les collaborateurs de Belfius sont le carburant qui doit faire tourner ce moteur. C'est pourquoi Belfius mise activement sur des collaborateurs engagés qui ne reculent pas devant l'effort, qui se sentent impliqués dans l'organisation et qui veulent faire bouger les choses.

Division: Digital Strategy & Sales Type de contrat: Durée indéterminée
The Job / Responsibilities :
La division Digital Strategy & Sales au sein de RCB est à la recherche d'un Project Manager dans le domaine des crédits. Ses responsabilités sont les suivantes :

- Project Manager dans le domaine des flux digitaux de vente et service pour les crédits : (description du scope, veiller à ce que les Business Requirements soient décrits en garantissant une expérience client optimale, prioritiser, définir les étapes des projets pour en assurer la réalisation, évaluer l'avancement à l'aide d'une concertation permanente avec les différents interlocuteurs concernés, participer aux steerings et PMT. Respect du timing, des moyens et du budget et ce, de manière orientée client et conformément à la stratégie digitale RCB. Assurer une collaboration optimale avec les interlocuteurs internes (Customer Data Analytics, Digital Communication, Marketing RCB, CSIT ...) et externes (fournisseurs...) ;

- maximaliser la portée de la stratégie digitale au sein des solutions digitales crédit déployées ;

- définir la stratégie de test, coordonner et gérer la phase de test Business ;
- assurer une expérience client optimale afin d'optimaliser la satisfaction des clients utilisateurs des canaux digitaux;

- coordonner la mise en place de rapports et d'outils de contrôle pour pouvoir optimiser les solutions déployées de manière continue ;

- coordonner le changement que nos solutions génèrent au sein de l'entreprise et auprès des nos clients ;

- assurer l'expertise des tendances/innovations en matière de technologies digitales et cross-channels salesflows pour les crédits privés et professionnels + suivre le marché (concurrents).
Your profile :
- formation universitaire ou équivalente ;
- passion pour les nouvelles technologies et les environnements riches en défis ;
- esprit analytique ;
- résistant au stress ;
- customer centric ;
- challenger ;
- autonomie, flexibilité ;
- bilingue ;
- decision maker ;
- la connaissance des crédits au niveau de leurs caractéristiques en tant que produit bancaire, de leur processus de traitement et du cadre légal relatif constitue un atout.


(Kindly make reference to Banking Boulevard when applying for this position).
(Bedankt om naar Banking Boulevard te verwijzen als u solliciteert).
(Merci de bien vouloir faire référence au site-emploi Banking Boulevard lors de votre sollicitation).