Analist Professionele Kredieten M/V/X* (8/1156)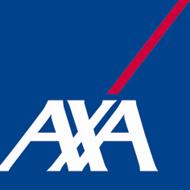 Company name
Place
2000 Antwerpen
Belgium
Our Company :
AXA Bank is in België een sterke financiële speler met een eenvoudig en transparant aanbod voor particulieren en zelfstandige ondernemers. AXA Bank werd eind 2016 tot Bank van het Jaar verkozen en won in 2017 twee Bank Awards. Een duidelijk bewijs dat de combinatie van eenvoudige producten, toegankelijke online tools en de vertrouwde gezichten van meer dan 700 lokaal verankerde zelfstandige agenten wel degelijk werkt. AXA Bank bekleedt de vijfde plaats in de markt van Belgische woonkredieten. Ook beleggers vinden hun gading bij de bank, die sterk inzet op persoonlijk beleggingsadvies.
Bij AXA Bank kom je terecht in een onderneming op mensenmaat. In het hoofdkantoor in Berchem (Antwerpen), dat vlot bereikbaar is via het openbaar vervoer, werken ongeveer 850 medewerkers. Benieuwd naar onze FAST cultuur en onze nieuwe manier van werken? Lees er meer over op axabank.be/jobs. Wie weet mogen we ook jou binnenkort welkom heten!
* Diversiteit en inclusie zijn belangrijk voor AXA. Wie, wat of hoe je ook bent of waar je voor staat, het zijn jouw talenten die het verschil maken
The Job / Responsibilities :
Het team Acquisitie Professionele Kredieten staat in voor de analyse, beslissing en verdere negotiatie van kredietaanvragen van zelfstandigen en kleine ondernemingen, een klantensegment waarin AXA Bank de komende jaren wil groeien.

Als kredietanalist professionele kredieten bestaat jouw takenpakket uit:
- Het analyseren van nieuwe kredietaanvragen van zelfstandigen en kleine ondernemingen
- Het zelfstandig beslissen van kredietaanvragen die binnen jouw eigen mandaat vallen
- Het voorbereiden en adviseren van kredietdossiers ter voorlegging aan de kredietdirectie
- De AXA bankagenten en makelaars op een professionele, empathische manier bijstaan bij vragen omtrent professionele kredieten
Your profile :
- Bachelor of Master in een economische of juridische richting, of gelijkgeschakeld door ervaring
- Basiskennis Excel
- Analytische geest en logisch kunnen redeneren;
- Ervaring in professionele kredieten.
- Ervaring in analyse van jaarrekeningen
- Empatisch ingesteld en dus luistervaardig;
- Communicatief, zowel mondeling als schriftelijk
- Teamplayer - zelfstandig werken in teamverband;
- Stressbestendig
- Zin voor initiatief
- Assertief
- Besluitvaardig (voldoende overtuigingskracht bezitten)
- Perfecte kennis van het Nederlands met kennis van de tweede landstaal


(Kindly make reference to Banking Boulevard when applying for this position).
(Bedankt om naar Banking Boulevard te verwijzen als u solliciteert).
(Merci de bien vouloir faire référence au site-emploi Banking Boulevard lors de votre sollicitation).