Stagiaire - Financial Crime Prevention (H/F)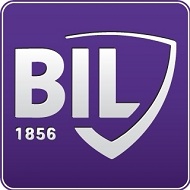 Company name
Groupe BIL Banque Internationale à Luxembourg SA
Place
2953 Luxembourg
Luxembourg
Our Company :
La Banque Internationale à Luxembourg est la plus ancienne Banque de la place financière luxembourgeoise. Fondée en 1856, la BIL est un acteur clé des métiers de Banque Commerciale, de Banque Privée, de Banque d'Entreprise et de Salle des Marchés. Ces métiers s'appuient sur d'importantes fonctions Support et sur nos Services Opérationnels.
The Job / Responsibilities :
Nous cherchons actuellement pour l'équipe Financial Crime Prevention un(e):
Stagiaire (H/F)
Durée de la mission : 1 an à partir de janvier 2019.
Missions :
- Utiliser les systèmes d'information de la banque afin d'identifier les risques de blanchiment d'argent et de financement du terrorisme.
- Recherche et analyse de transactions suspectes.
- Suivi des transactions présentant un risque.
- Enquêtes et constitution de dossiers.
- Préparation des courrier destinés à la CRF et à la CSSF dans le respect des procédures définies.
- Veille réglementaire.
Your profile :
Profil de compétences :
Connaissances / Niveau de formation :
- Etudes supérieures, à orientation juridique ou économique.
Connaissances spécifiques :
- Une bonne connaissance du métier bancaire (produits et services).
- Des connaissances des logiciels de la banque constituent un avantage.
Connaissances linguistiques :
- Français, Anglais indispensables.
- La connaissance du luxembourgeois, du néerlandais ou de tout autre langue constitue un avantage.
Qualités personnelles :
- Intégrité et discrétion
- Esprit d'analyse et sens de l'organisation
- Rigueur, autonomie et dynamisme
- Bonne communication orale et écrite
- Capacité à travailler en toute indépendance dans un esprit de conformité
- Disponibilité et flexibilité
- Esprit critique

Le stage doit être conventionné par un établissement scolaire.
Pour postuler, merci de nous faire parvenir un CV et une lettre de motivation précisant vos dates de disponibilité.


(Kindly make reference to Banking Boulevard when applying for this position).
(Mir soen Iech am viraus merci, dass der Iech bei ärer Kandidatur op den Banking Boulevard bezit).
(Merci de bien vouloir faire référence au site-emploi Banking Boulevard lors de votre sollicitation).