Technology Auditor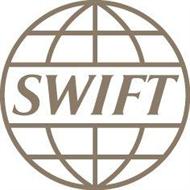 Company name
Place
La Hulpe - Terhulpen ( Brussels area)
Belgium
Our Company :
Company & department description

SWIFT provides the platform, messaging, standards, and products & services to over 10.500 customers in 215 countries and territories.

Our employees are the foundation of this success.

SWIFT has an unique corporate mindset, where diversity, personal development and networking are actively encouraged. And we think you'll like our office culture, built around the way we work to achieve a healthier work/life balance.

If you want to be part of our dynamic, multi-cultural institution with over 2400 employees of 75 nationalities, in 26 offices worldwide, then explore the vast opportunities, rewards and internationally competitive packages that we are waiting for you here at SWIFT.


Given our criticality to the functioning of the global financial flows, SWIFT has a strong focus in internal control and always had a strong internal audit function. Internal Audit at SWIFT is comprised of a team of highly skilled, experienced, and dedicated professionals which provides the Board of Directors and Management with independent assessments of the SWIFT's risk and control environment. As the assurance and advisory provider for SWIFT our processes and practices are designed to add value by independently and objectively reviewing, assessing and reporting on the company's governance, risk management, and control functions/environment on an ongoing basis to:

- Help ensure compliance with laws, regulations, requirements of regulatory overseers, corporate policies, established procedures and sound business practices;

- Assist in the achievement of the company's strategic objectives by bringing a systematic, disciplined approach to evaluate and improve the effectiveness of the company's operations, and in particular its risk management, control, and governance processes; and

- Promote continuous improvement.

In our role as trusted advisor and independent assurance provider we also help address assurance questions from customers and regulatory bodies – this is a critical function that helps to maintain confidence in SWIFT as a critical service provider to the global financial industry.

The Internal Audit function has teams in Belgium, the US and Malaysia.
The Job / Responsibilities :
You will be part of the "EMEA" Audit Team based in Headquarters in Belgium. You will be following current best practices in Internal Audit and make recommendations contributing to the continued achievement of SWIFTs strategic goals and objectives. Reporting to the Audit Manager, you will lead audits which should be completed in compliance with the Internal Audit Methodology and quality standards, as well as proposing and assessing appropriate solutions to control problems. You will also contribute to the continuous improvement programme and help enhance the risk based audit program.

You must be able to work as part of a team, coach junior team members, work independently as required and communicate effectively with internal and external customers. The job may require travelling to locations within Asia, Europe and Americas



Your responsibilities will include:

- To coordinate the execution of assigned audits within pre-established budgets and scope statements, and ensuring assigned team members remain productive throughout the audits by assigning work appropriate to their level and coaching them as appropriate;

- To develop detailed test plans enabling adequate testing of the specified controls;

- To perform audit fieldwork and validate findings;

- To take responsibility for the clearance of audit exceptions raised during fieldwork and preparation of concise and clear audit reports with pragmatic and effective recommendations to address control issues;

- To ensure documentation of the audit work is in accordance with applicable guidance in the Internal Audit Manual;

- To take ownership of the preparation of and leading key meetings during the audit process;

- To follow-up in a timely manner on audit recommendations and audit issues requests for closure.
Your profile :
- University degree.
- Advanced Degree and/or professional certification(s) (CISA, CISSP, or equivalent) is (are) a plus.
- At least 3 to 8 years relevant professional experience in Internal and/or External Audit.
- In depth knowledge of at least three of the following areas: risk management, project management, process engineering, SAP, Cyber defense , security architecture/design, Networks, UNIX, PKI.
- You should have good written and verbal communication skills in English and strong analytical skills.

- Technical knowledge of SWIFT Products and Services is a solid advantage
- You must be goal oriented, pro-active, a team player, and adapting well to a diverse and multicultural environment.
- Command of French and/or Dutch is a plus.


(Kindly make reference to Banking Boulevard when applying for this position).
(Bedankt om naar Banking Boulevard te verwijzen als u solliciteert).
(Merci de bien vouloir faire référence au site-emploi Banking Boulevard lors de votre sollicitation).