Senior Markets Manager, Market Infrastructures, Capital Markets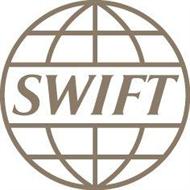 Company name
Place
Brussels area
Belgium
Our Company :
SWIFT provides the platform, messaging, standards, and products & services to over 10.500 customers in 215 countries and territories.

Our employees are the foundation of this success.

SWIFT has an unique corporate mindset, where diversity, personal development and networking are actively encouraged. And we think you'll like our office culture, built around the way we work to achieve a healthier work/life balance.

If you want to be part of our dynamic, multi-cultural institution with over 2400 employees of 75 nationalities, in 26 offices worldwide, then explore the vast opportunities, rewards and internationally competitive packages that we are waiting for you here at SWIFT.

The Job / Responsibilities :
Why FX and Securities markets?

Expanding SWIFT's footprint in capital markets is one of SWIFT's strategic priorities. With more than 2 billion messages and a double digit volume growth in 2017, securities and FX flows are a key contributor to SWIFT messaging growth. Our ambition is to defend and further grow our confirmation, settlement, asset serving, funds and collateral management core business - while increasing our market share with some communities such as the investment managers and broker-dealers. Leveraging our existing FX & securities traffic to identify and develop new volume and revenue sources is a key objective of our 2020 strategy.

What are we looking for?

In order to achieve our 2020 ambitions, we are looking for a Securities Market Infrastructures (SMI) expert, who will report to the Head of Securities and FX Markets within the Marketing Division. The team's mission is to develop SWIFT's Securities business globally, working in close collaboration with the industry as well as the regional Market and Initiatives teams, commercial sales, and communications towards an aligned set of common objectives.

The role will focus on developing value propositions, identifying gaps in our product portfolio, monitoring the landscape and preparing SWIFT's response to change (including the impact of regulation and new technologies) and supporting the regions globally in complex securities market infrastructure projects and initiatives so that they can meet their revenue targets and objectives. You may also to support specific projects or initiatives/campaigns in the regions and within the team.

This role could be performed from our main SWIFT office in Brussels, or from one of our offices nearby, for example in London, Paris or Frankfurt.

The role will involve a high level of internal and external interaction and therefore requires impeccable communication skills and a collaborative mind-set.
Your profile :


The ideal candidate will:

- A very good overall knowledge of the workings of the international securities business, ideally with some part of the career at a Securities Market Infrastructure

- 10 years' experience, ideally part of which should have been in an operational securities environment

- Commercial and marketing sense, supported by good business acumen

- Strong communication, analytical and problem solving skills

- Experience in stakeholdering at the senior industry level

- Knowledge of industry Standards and the current SWIFT product suite is a definite advantage

- A natural networker, able to negotiate compromise to solve complex issues

- The ability to multi-task deal with uncertainty

- A capacity to innovate and think out of the box - not being afraid to challenge the status quo

- Fluent written and spoken English, excellent presentation skills

- Be willing to dive into the detail, and learn about messaging standards

- Be a team player who enjoys collaborating with others


(Kindly make reference to Banking Boulevard when applying for this position).
(Bedankt om naar Banking Boulevard te verwijzen als u solliciteert).
(Merci de bien vouloir faire référence au site-emploi Banking Boulevard lors de votre sollicitation).