Head of Internal Validation & Credit Risk Reporting (M/F)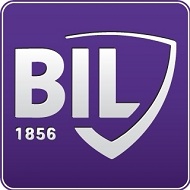 Company name
Groupe BIL Banque Internationale à Luxembourg SA
Place
2953 Luxembourg
Luxembourg
Our Company :
Banque Internationale à Luxembourg is the oldest bank in Luxembourg. Founded in 1856, BIL is a key player in the Retail Banking, Private Banking, Corporate Banking and Treasury and Financial Markets. These businesses are backed up by strong Support functions and by our Operational departments.
The Job / Responsibilities :
We are currently recruiting our

Head of Internal Validation & Credit Risk Reporting (M/F)

Main objectives of the position :

The Department's Head will conduct BIL's management of the credit risk reporting & control strategy as well as the quantitative validation of Credit Risk models mainly related to the Credit Risk Pillar I of Basel III framework and to the IFRS 9 framework.

In particular, the person will lead and manage teams whose main objectives are:

Model Internal Validation (5 persons)

Quantitative validation of Credit Risk models mainly related to the Credit Risk Pillar I of Basel III framework and to the IFRS 9 framework:
- Independent review of the models and backtestings developed by the modelling team. Validation in compliance with the regulatory requirements in the mentioned topics;
- Formulation and follow-up of recommendations to improve the different model performances;
- Contribute to the methodological choices in the model development stages.
- Responsible of the model governance and the follow up of the JST obligations.
Credit Risk Calculation & Reports (15+ persons)
- Ensure the production of the credit risk component of the COREP (COmmon REPortings) and IFRS9 reports.
- Ensure the quality of the reportings by controlling rating systems inputs and outputs
- Realize any analysis requested by Risk department on RWA and ECL
Your profile :
Required profile :

- Master degree in a quantitative discipline (Statistics, Mathematics, Econometry, Engineering …) with a specialization in Finance/Economy
- Proven track record (10+ years) in the area of risk validation and/or model development, especially within credit risk
- Strong knowledge of financial instruments and in general of banking products, banking credit activity, quantitative and statistical techniques implemented in the modeling and valuation of Credit Risk, Rating and credit analysis method. Deep knowledge of Basel III banking regulation.
- Knowledge of data management and computational softwares such as SAS, SQL, Python, Matlab, R ..
- Fluent in French and English
- Ability to interact with senior stakeholders
- Team Management Skills
- Coordination and negotiation abilities


(Kindly make reference to Banking Boulevard when applying for this position).
(Mir soen Iech am viraus merci, dass der Iech bei ärer Kandidatur op den Banking Boulevard bezit).
(Merci de bien vouloir faire référence au site-emploi Banking Boulevard lors de votre sollicitation).