Quantitative Risk Manager (v/m) - (NL versie)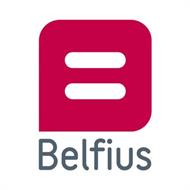 Company name
Place
Brussel
Belgium
The Job / Responsibilities :
- De financiële modellen van de marktenzaal analyseren/challengen.
- De fair value berekenen en methodologieën voor de berekening van in de marktenzaal verhandelde waardecorrecties op gedekte en ongedekte derivaten ontwikkelen/verfijnen.
- Oplossingen testen om de volatiliteit te dekken en advies geven i.v.m. compliance met het Risk Appetite Framework.
- Reglementering (o.a. Fundamental Review of the Trading Book, Prudent Valuation, Bankenwet, Bazel III, SA CCR) bijhouden en implementeren.
- Het interne VaR model (en dus market RWA) onderhouden en verfijnen, en verwachte tekorten berekenen.
- Pricing tools ontwikkelen en ter beschikking van de monitoring teams (kredietderivaten, XVA, …).
- Voorstellen van TFM qua waardering van financiële producten en aanvragen van nieuwe producten challengen.
- Bronnen van modelrisico identificeren en een methodologie voorstellen om modelrisico's te kwantificeren voor een ruime waaier van producten en aanpassingen (CVA, FVA, …).
- De methodologieën voor de regelgevers, auditors en revisors en de waarderingsdienst documenteren.
- Als specialist in financiële producten bij de TFM Risk Management ook support geven aan je collega's.
- Het senior management adviseren.


Your profile :
- Burgerlijk ingenieur, master toegepaste wiskunde of gelijkwaardig.
- Sterke interesse in de financiële markten.
- Kennis van de waardering van financiële producten zoals swaps, swapopties, swaps van CMS, CDS, ABS, …
- Zowel autonoom als in groep kunnen werken, communicatietalent, zin voor initiatief, leergierig.
- Tweetalig Nederlands-Frans en goede kennis van het Engels.
- Vertrouwd met end user tools (Microsoft Access, Microsoft Excel, VBA), C++ en matlab.
- Vlotte pen.


(Bedankt om naar Banking Boulevard te verwijzen als u solliciteert).