Senior Advisor Management Consulting - Payments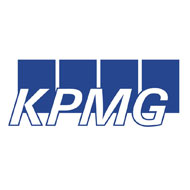 Company name
Place
Bruxelles Brussel (Zaventem airport)
Belgium
The Job / Responsibilities :
In this role you will make an important contribution to the analysis, design, and implementation of new approaches, developing tailor-made solutions and working closely with clients to ensure positive impact and sustainable results. In addition to working directly with clients, you will also share your experience and insights with payments colleagues internationally, thereby expanding our knowledge and refining our approaches.
Your profile :
Your experience, insights and skills are the fuel that helps us make an impact that matters for our clients. You have a University education and degree and have 4 to 6 years of experience within a Payment Function, Market Infrastructure provider or a similar environment. You are flexible about work location and have a willingness to travel abroad when needed. You have excellent written and verbal skills in Dutch, French and English.

We are looking for people with the following technical and interpersonal skills:
-Commercial banking or payments experience,
-Consultative skills to translate client ideas and ambitions into practical, viable projects,
-Familiarity with project management tools,
-Interested in digitization and automation of Payment processes,
-Robust analytical skills and the ability to write and present in a logical and structured way
-High degree of resourcefulness and creativity in problem solving and data analysis,
-Strong drive,
-Flexible and stress resistant,
-Client and service minded,
-Team player with the ability to deliver projects and to work within project teams,
-Excellent communication skills and comfortable interacting with stakeholders at various levels. Organizational and cultural sensitivity is a must.
-Curiosity and intellect to build considerable sector knowledge.

We offer :
At KPMG, we truly believe our people are the heartbeat of our success. We commit ourselves to encouraging true team spirit and creating an international and dynamic working environment in which each can pursue the knowledge needed to boost their career. Additionally, we highly invest in our people's development of soft skills and technical know-how.
Besides a competitive remuneration package, we offer a great number of extra-legal advantages (e.g. flexible working hours, group & hospitalization insurance, net allowances, a car with fuel card, a laptop and mobile phone…) as well as the opportunity to work for major clients.

(Kindly make reference to Banking Boulevard when applying for this position).
(Bedankt om naar Banking Boulevard te verwijzen als u solliciteert).
(Merci de bien vouloir faire référence au site-emploi Banking Boulevard lors de votre sollicitation).