Head of Product Business Credits (m/f)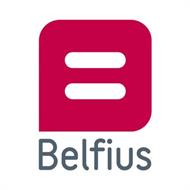 Company name
Place
Bruxelles
Belgium
The Job / Responsibilities :
En tant que head of Product Management, vous êtes responsable de l'innovation, du développement et de la gestion de (nouveaux) produits au sein du domaine des crédits aux PMEs, indépendants et professions libérales (entités jusqu'à 10 mio € de pied de bilan ou de chiffre d'affaires).

Vous définissez et mettez en oeuvre la stratégie de ces crédits professionnels au moyen d'un plan stratégique. Plus spécifiquement, dans le cadre de votre responsabilité du mix produits des crédits business :

- vous effectuez une veille stratégique dans le domaine des crédits business ;
- vous assumez un suivi de la concurrence et des nouvelles tendances de marché ;
- vous êtes responsable de la tarification et la rentabilité de ces produits (encours, marges...) ;
- vous analysez et envisagez la conclusion de partenariats externes.

Tout ceci dans le but de contribuer au plan financier de RCB (que vous établissez et dont vous êtes responsable) et à une augmentation de la satisfaction de la clientèle.

Vous assumez la responsabilité hiérarchique d'une équipe de 3 Product Managers Business Credits, dont vous assurez le people management (fixation des objectifs, évaluations, coaching, développement, motivation, obtention de résultats, ,…).

Vous représentez Belfius au sein d'organes de concertation externes (Febelfin, ....).
Your profile :
- vous disposez d'une formation universitaire ou équivalente ;
- le marketing vous passionne ;
- une expérience dans le domaine des crédits professionnels est nécessaire ;
- vous aimez relever des défis ;
- vous êtes autonome, flexible ;
- vous disposez de compétences en gestion d'équipe;
- vous combinez créativité et esprit analytique, détermination et capacité de coordination ;
- vous êtes bilingues FR/NL.

Alors n'hésitez pas à postuler et rejoindre nos équipes.


(Merci de bien vouloir faire référence au site-emploi Banking Boulevard lors de votre sollicitation).