Actuary (September 2017)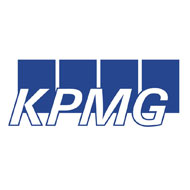 Company name
Place
Brussel Bruxelles
Belgium
Our Company :
Actuarial and Insurance Risk- Preparing for the future in a changing regulatory landscape.

Regulator supervision has and will keep on increasing, making the commercial environment much more challenging than it was prior to the financial crisis. Insurers are looking closely at ways in which they can transform their business and operating models to remain competitive but compliant in a changing regulatory landscape.

For the past 6 years the KPMG Actuarial and Insurance Risk department has been growing. By consequence it has become the biggest team in the sector.

As a part of Advisory, KPMG FRM professionals help with the qualitative and quantitative issues around the management of financial risks. This department consists of three sectors:

- Life Actuarial Insights
- Non-life actuarial insights
- Employee benefits
The Job / Responsibilities :
As an actuarial consultant with KPMG you help our clients to prepare for the future. You assist them to measure and manage risks, manage regulatory relationships and analyse and improve performance. It's likely you'll find yourself working on issues that are crucial to a client's business strategy. If you're interested in numbers and applying models to real world scenarios, one of our Actuary positions might be the right fit for you.

The best part is that there comes a lot of variety with working for a consultancy business. As a junior actuary you work as a member of larger teams so you'll have the opportunity to be involved in the bigger picture and get a generalist development within the first years. You'll get the opportunity to visit clients and work on international projects or even work abroad on a temporary basis.
Your profile :
We are looking for students who have or will soon hold a university Master's degree in Actuarial sciences or young professionals with 1-2 years of experience within actuarial services. But while we believe academic qualifications are an important pointer as to how you might succeed at our firm, these are far from being the only thing you'll be assessed on. There are several other capabilities we believe you'll need to demonstrate while you're with KPMG. These are:

- Interested in modeling and programming
- Quality and accuracy of work
- Stress resistance
- Communication skills, fluent in French or Dutch & good knowledge of English.
We offer :
At KPMG you are appreciated for your professional skills and expertise. Surrounded by a strong team spirit in an international and dynamic work environment, you will find the knowledge that is enriching for your career.

We will provide you a continuous support in your professional development and career opportunities.

An extra asset is that KPMG is known to be a 'people' firm. People are at the heart of our business, as a global organization we celebrate our differences and seek out the individual potential in everyone.

It lays in our culture to be flexible and have an open and direct communication. There's room for personal development and entrepreneurship.


(Bedankt om naar Banking Boulevard te verwijzen als u solliciteert).
(Merci de bien vouloir faire référence au site-emploi Banking Boulevard lors de votre sollicitation).