Projectleider Customer Engagement & Transversal Projects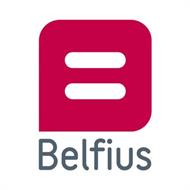 Company name
Place
Brussel Bruxelles
Belgium
The Job / Responsibilities :
Taken :

- transversale, complexe en strategische digitale projecten leiden, coördineren en realiseren. De focus van de projecten ligt op customer engagement en interactie met onze digitale klanten. Voorbeelden hiervan zijn rebranding projecten, navigatieprojecten, nieuwe manieren van communicatie etc.;
- de integratie verzorgen van nieuwe oplossingen voor onze klanten waarbij er een ecosysteem dient opgezet te worden;
- projecten realiseren in het kader van een end-to-end visie en binnen een commercieel procesmodel met inachtneming van de scope, de timing, het budget en de kwaliteit. Dit zowel in een klassieke watervalmethodologie als Agile methodologie;
- de communicatiestrategie begrijpen en correct toepassen;
- frequente contacten met verschillende stakeholders zoals Operations, IT, ...;
- werken in een scrum omgeving waarbij het belangrijk is om dicht bij de scrum teams te staan;
- in veel gevallen tussenpersoon zijn tussen de verschillende domeinen (payments/investing/…) en development teams;
- releaseplanning en management van onze apps en internetkanaal vormen een deel van de job;
- waken over de kwaliteit van het eindproduct (Belfius Mobile, Belfius Tablet en Belfius Direct Net).
Your profile :
- digital mindset;
- klantgericht;
- autonoom, proactief;
- universitair niveau of gelijkwaardig door ervaring;
- tweetalig Nederlands-Frans;
- goede kennis van de bank en bij voorkeur ervaring in projectmanagement;
- interesse in de evolutie van de digitale kanalen;
- uitstekende organisator en planner;
- goede relationele en communicatieve vaardigheden;
- affiniteit met UX/Design is een plus;
- plaats van tewerkstelling : Brussel.




(Kindly make reference to Banking Boulevard when applying for this position).
(Bedankt om naar Banking Boulevard te verwijzen als u solliciteert).
(Merci de bien vouloir faire référence au site-emploi Banking Boulevard lors de votre sollicitation).