Junior System Engineer - Transform Tech with Us ! - (BRU2028B)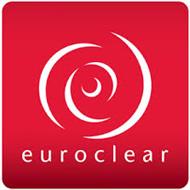 Company name
Place
Belgium
Belgium
Our Company :
Euroclear is a leading Financial Market Infrastructure and has an ambitious Group Strategy based on the following pillars:

- Transformation of the core business through smart process automation, analytics and value added web based user interface

- Setting up of a new Business line (ie Euroclear Information Services) aiming at monetizing the wealth of data acquired by Euroclear through its operations

- Geographical extension in emerging markets as well as partnerships in North America

- Further streamlining of the post trade value chain leveraging off technologies such as Distributed Ledger Technologies

All the above requires amongst others:

- A rapid transformation of its IT towards Agile Software Development, DevOps and the Cloud

- A collaborative platform managed jointly by Business and IT focused on driving innovation with staff and clients and delivering new digital products/services

- A highly-automated IT that combines smartly resilience, security, speed and innovation


In this transformation context Group Technology Services (GTS) plans, builds and runs the global infrastructure of Euroclear, and is additionally responsible for the IT service management to the operating entities of the various Group markets. GTS operates its IT systems and IT services in such a way that, at an appropriate and benchmarked cost level, it can deliver the agreed levels of service to support the requirements of the business processes, for both normal operations and during disaster recovery.


We are looking for Junior System Engineers to expand our division.
The Job / Responsibilities :
As Junior System Engineer you will progressively either :


- Ensure business applications are successfully integrated and operated within the company's business environment.
- Participate in, support and manage the deployment of applications within test, pre-production and production environments.

or

- Design, develop, implement and support IT infrastructure solutions to support business opportunities in alignment with the enterprise architecture direction and standards.
- Manage the installing, maintaining, and repairing of IT components within or outside the datacentre.

Please note this role is based in Brussels and could include Watch Duty On Call support outside business hours from 18:00 till 8:00, assigned on a rotational basis.


Your profile :
You have:

- A Master degree in Computer Science, Mathematics, Civil Engineering or equivalent (preferred).
- Ideally a first job/traineeship experience in IT.

You are:

- Fluent in English
- Able to demonstrate your ability to learn ICT technologies.
- Able to easily adapt to new circumstances / technologies / procedures.
- Stress resistant and constructive whatever the context.
- Able to comply with existing standards and acting with attention to detail
- A true team player who demonstrates good interpersonal skills.
- Able to summarize complex technical situations in simple terms.

Solution and client oriented.

Strong communication skills, a positive attitude, and a competitive, but team oriented focus are key elements to be successful in this challenging environment.


(Kindly make reference to Banking Boulevard when applying for this position).
(Bedankt om naar Banking Boulevard te verwijzen als u solliciteert).
(Merci de bien vouloir faire référence au site-emploi Banking Boulevard lors de votre sollicitation).

We offer :
What we offer

- We offer an excellent opportunity to practice and develop your talents in a highly professional and motivated team, dealing with multi-domains and involved in some of the most strategic projects for the company.
- You will have the possibility to extend your IT skills and progressively evolve to one of the various possible career paths.
- This role gives you the opportunity to work with recent technologies that will require you to continuously develop your experience and skills.
- You will receive trainings to further evolve in the role.

Euroclear recruits people from all walks of life. Our 3,500 employees represent 89 nationalities, of which over 50% are women. We are deeply convinced that diversity of talents, backgrounds and opinions is a key to success, by fostering engagement, energy and innovation. We are committed to promoting diversity within the organisation, as well as an inclusive environment where everyone can be themselves, feels valued and respected, regardless of their background.