Problem Management Analyst (Team Service Management) - (M/F)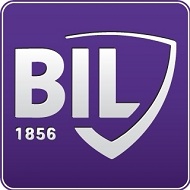 Company name
Groupe BIL Banque Internationale à Luxembourg SA
Place
2953 Luxembourg
Luxembourg
Our Company :
Banque Internationale à Luxembourg is the oldest bank in Luxembourg. Founded in 1856, BIL is a key player in the Retail Banking, Private Banking, Corporate Banking and Treasury and Financial Markets. These businesses are backed up by strong Support functions and by our Operational departments.
The Job / Responsibilities :
Problem Management Analyst (Team Service Management)

Job Description:

* Make efficient use of monitoring, reporting tools and data feeds to manage the quality of the
services provided and ultimately actively contribute to the customer satisfaction
* Manage the lifecycle of underlying Problems, to ensure that these are logged, diagnosed and
escalated to appropriate and consistent quality standards
* Facilitating and coordinating technical problem review includes leading and facilitating post
mortem investigations of critical incidents, and managing root cause analysis between expert
teams
* Initiating actions to implement corrective and preventative measures based on the "pain/value"
ratio
* Use trends analysis of recurring Problems/Incidents - extract trends on Incident types, key
problem areas, depts, etc… Produce 'Escalation Reports' on recurring issues and issues not being
resolved. Production of statistics and reports to demonstrate performance of the Problem
Management process
* Actively contribute to Knowledge Management. Gather, analyze, store and share knowledge and
information pertaining to Incidents, Problems and Known Errors (e.g. KEDB)
* Work with process owners and stakeholders to re-engineer processes to be simple, nimble,
repeatable, measurable, achievable and continuously improved
* With a Continuous Service Improvement posture, capture improvement and enhancement
opportunities, facilitate cross-division collaboration to understand their impact, scope, resource
requirements and prioritize their implementation
Your profile :
* Strong customer service, analytical, research, interpersonal skills required
* Good organisational skills plus the ability to motivate people across the organisation to provides
solutions
* Creative problem solving - following an issue through to its logical conclusion and escalating
where necessary.
* Confident communicator with the ability to negotiate at all levels.
* "Go Getter", enthusiastic, autonomous, accountable and proactive.
* Writing skills - maintaining accurate documentation and authorship of complex documents
* English and French


(Kindly make reference to Banking Boulevard when applying for this position).
(Mir soen Iech am viraus merci, dass der Iech bei ärer Kandidatur op den Banking Boulevard bezit).
(Merci de bien vouloir faire référence au site-emploi Banking Boulevard lors de votre sollicitation).