Actuaris "Life Budgeting, Health & Projects" (7/1089)nMVX*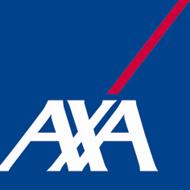 Company name
Place
1000 Bruxelles
Belgium
Our Company :
AXA is een Belgische verzekeringsmaatschappij en bank die hoort tot de grootste ter wereld. Bijna drie miljoen klanten vertrouwen op ons op alle cruciale momenten in hun leven: bij de aankoop van hun huis, bij de groei van hun bedrijf, bij schade aan hun wagen en bij overlijden van hun dierbaren. Wat er ook gebeurt, wij staan voor hen klaar. Ook morgen, als onze wereld nog digitaler wordt, en nog sneller verandert. AXA is wereldwijd goed voor een omzet van 92 miljard euro in 59 landen. * Diversiteit is belangrijk voor AXA. Wie, wat of hoe je ook bent of waar je voor staat, het zijn jouw talenten die het verschil maken.
The Job / Responsibilities :
In het team "Life Budgeting, Health & Projects" zoeken we een actuaris

Je wordt een kernlid van het team met als eerste opdracht de ontwikkeling van een oplossing IFRS17, de nieuwe boekhoudnorm voor verzekeringsovereenkomsten.

Je job in detail

* Je beheert hét project IFRS17 binnen AXA Belgium;
* Je verwerft een goede kennis van de boekhoudnormen IFRS17 en je past ze toe op de kenmerken van de producten LEVEN;
* Je werkt mee aan de uitwerking en de documentatie van de oplossing IFRS17 voor het Leven in de reportingtools.
* Je werkt actief mee aan de uitwerking van de rentabiliteitsindicatoren die noodzakelijk zijn voor een goede financiële communicatie:
Your profile :
* Je bent trots om actuaris te zijn
* Je hebt al 5 tot 10 jaar ervaring in Levensverzekeringen en/of Finance
* Je kennis boekhouden in de verzekeringswereld is up-to-date
* Je spreekt goed Nederlands of Frans met een zeer goede kennis van het Engels
* Je bent sterk projectgericht
* Goede kennis van Solvency II
* Analytisch inzicht, je neemt initiatief
* Je wilt graag op een efficiënte, autonome en pragmatische manier resultaten afleveren


(Kindly make reference to Banking Boulevard when applying for this position).
(Bedankt om naar Banking Boulevard te verwijzen als u solliciteert).
(Merci de bien vouloir faire référence au site-emploi Banking Boulevard lors de votre sollicitation).