Beheerder Asset Management Back Office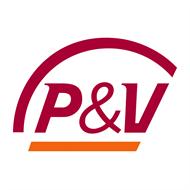 Company name
Place
Brussel
Belgium
The Job / Responsibilities :
Voor de zetel van de Groep P&V Verzekeringen zijn we in de Financiële Directie, en meer specifiek in het team Asset Management Middle & Back Office, op zoek naar een (m/v):

beheerder Asset Management BO (Back Office)

Taken:
- U voert de settlements uit en boekt de verrichtingen betreffende de effectenportefeuilles.
- U neemt deel aan de boekhoudkundige afsluiting en aan de waardering van de effectenportefeuilles.
- U bepaalt dagelijks de NAV van de fondsen.
- U staat in voor de opvolging van het collateraal management.
- U staat in voor het vermogensbeheer.
Your profile :
- U hebt een master of bachelor in een financiële of economische richting.
- U hebt ervaring opgebouwd in een gelijkaardige functie of in een boekhoudkundig of financieel departement. U hebt minstens drie jaar ervaring.
- U bent op de hoogte van de financiële producten. Kennis van de IFRS-normen en de Belgische boekhoudkundige normen is een pluspunt.
- U hebt een goede kennis van de basistools van Microsoft (Excel en Access). Kennis van SAP is een pluspunt.
- U bent Nederlands- of Franstalig met een gemiddelde kennis van de andere landstaal. U hebt een goede kennis (mondeling en schriftelijk) van het Engels.
- U bent nauwkeurig en goed georganiseerd
- U hebt een analytische geest en werkt graag met cijfers
- U past zich vlot aan in een omgeving die de hele tijd evolueert
- U werkt zelfstandig en in teamverband.
We offer :
Wij bieden een interessant salarispakket met tal van extralegale voordelen, permanente opleidingsmogelijkheden en een aangename werkomgeving (voordelig bedrijfsrestaurant, toffe en open sfeer, soepel uurrooster, groepsverzekering, hospitalisatieverzekering ...)


(Bedankt om naar Banking Boulevard te verwijzen als u solliciteert).