Risk & Capital Model Validator - (BRU20054)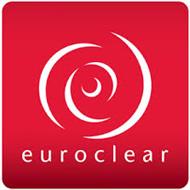 Company name
Place
Brussel Bruxelles
Belgium
Our Company :
Our mission is to support Euroclear in achieving its goals and delivering its strategy through providing robust, independent oversight of risk-taking activities across the Euroclear group.
We report functionally to the Chairman of the Group board Risk Committee and administratively (i.e. day to day operations) to the Group CEO.

We are a team of about 40 risk managers, based in Brussels, London, Paris, Krakow or Hong Kong and our activities cover the entire Euroclear group.
The Job / Responsibilities :
- The internal model validation function advices and provides independent assurance to senior management and to the board that the models are and are kept robust, reliable and fit for purpose by performing regular validations. At all times, you have a comprehensive view on the models being validated. You report weaknesses, recommendations and express your view on the models to the responsible committees.
- As model validator you actively and independently challenges the model owners and the model developers. You follow up the action plan resulting from the validation exercise and escalate any material issues, which are not on track for timely resolution.
- You are responsible for executing best-practice model validation activities consistent with internal model validation guidelines.
- You maintain the model validation guidelines and policies. You follow up and ensure compliance with regulation and market best practices (as relevant) with respect to model risk, model validation and risk modelling. Models that are subject to independent validation are maintained in the model management framework.
- To fulfil above requirements, you understand business drivers of the models and therefore the Euroclear business.
- You are able to manage relationships and establish proactive interactions with senior managers, consultants that you will work with, your colleagues in risk management and in other divisions. You promote the model validation framework awareness and demonstrate the value added of the model validation function's contribution.
- Continuous improvement: you propose ideas or contribute to ad hoc initiatives to further improve the functioning and productivity of the model management and model validation processes and the risk management division.
- You should share your knowledge with less experienced risk managers and help them to further develop their full potential.
Your profile :
The function requires robust analytical and statistical/mathematical skills, as well as strong communication and leadership skills:

- You have a professional certification or you are committed to obtain one (e.g. GARP, PRIMA, FRM);
- You have a proven track record of at least 10 years combining model development and/or model validator experience in bank(s);
- Previous experience in banking area is a plus;
- Previous experience successfully managing a team would be considered an advantage;
- You are highly curious and aspire to grow further;
- You possess good knowledge of key risk management processes and internal control systems, ;
- You are able to see the bigger picture and connect the dots;
- You are able to build relationships in a consultative style in order to see the business perspective;
- You can influence, constructively challenge and negotiate at all levels;
- You are self-confident and motivated, able to work independently and as a team member;
- You have a sound business judgment;
- You possess excellent written and verbal communication skills in English (working language) and as well able to write and communicate complex matters in simple terms to non-technical audience;
- You are able to explain and defend model validation approach and results to senior management or to the regulators;
- You are open to travel to the other Euroclear entities (~5%).
- You have an academic background Masters degree/PhD in mathematics, physics, engineering or other quantitative subject.
- Experience interacting with the regulators would be considered an advantage


(Kindly make reference to Banking Boulevard when applying for this position).
(Bedankt om naar Banking Boulevard te verwijzen als u solliciteert).
(Merci de bien vouloir faire référence au site-emploi Banking Boulevard lors de votre sollicitation).

We offer :
• Continuous professional development:
- a comprehensive and transversal view on Euroclear and its business; detailed knowledge of some areas such as Euroclear's banking activity;
- training opportunity and as relevant to support to acquire external qualifications and professional certifications
- regular contact with senior management;
- opportunity to acquire detailed knowledge of other divisions within Euroclear
• Focus on individual coaching by your people manager
• A flexible work environment
• You will have the opportunity to grow further.