Head of Product Business Credits (m/v) - NL versie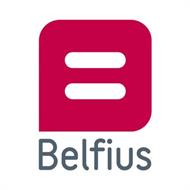 Company name
Place
Bruxelles
Belgium
The Job / Responsibilities :
Als head of Product Management bent u verantwoordelijk voor de innovatie, de ontwikkeling en het beheer van (nieuwe) producten, in het domein van de kredieten aan kmo's, zelfstandigen en vrije beroepen (entiteiten met een balanstotaal of een omzet tot 10 mio €).

U zorgt voor de uitwerking en de implementatie van de strategie van die beroepskredieten door middel van een strategisch plan. Meer specifiek hebt u in het kader van uw verantwoordelijkheid voor de productmix van business-kredieten de volgende taken:

- u houdt strategisch toezicht op het domein van de business-kredieten;
- u volgt de concurrentie en de nieuwe markttrends op de voet;
- u bent verantwoordelijk voor de tarifering en de rentabiliteit van die producten (uitstaand bedrag, marges enz.);
- u analyseert en overweegt het sluiten van externe partnerships.

Dit alles moet bijdragen tot het verwezenlijken van het financieel plan van RCB (dat u zelf uitwerkt en waarvoor u verantwoordelijk bent) en tot een grotere klantentevredenheid.

U bent hiërarchisch verantwoordelijk voor een team van 3 Product Managers Business Credits, voor wie u het people management verzorgt (vastleggen van doelstellingen, evaluaties, coaching, ontwikkeling, motivatie, het behalen van resultaten enz.).

U vertegenwoordigt Belfius in externe overlegorganen (Febelfin enz.).
Your profile :
- u hebt een universitaire opleiding genoten of bent gelijkwaardig door ervaring;
- u bent geboeid door marketing;
- ervaring in het domein van de beroepskredieten is noodzakelijk;
- u houdt ervan om uitdagingen aan te gaan;
- u bent autonoom en flexibel ingesteld;
- u beschikt over vaardigheden inzake het beheer van een team;
- u koppelt creativiteit aan een analytische geest, vastberadenheid en een coördinerend vermogen;
- u bent tweetalig NL/FR.

Aarzel dan niet om te solliciteren en bij onze teams te komen werken.


(Bedankt om naar Banking Boulevard te verwijzen als u solliciteert).