Account Manager - B2B Trade Credit solutions - version Fr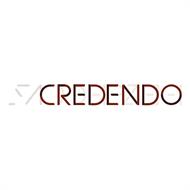 Company name
Place
Bruxeles
Belgium
Our Company :
The Job / Responsibilities :
- Vous faites partie de l'équipe Sales & Account Management et rapportez au team leader.
- Vous gérez votre portefeuille de clients par ciblage, segmentation, acquisition et ventes croisées.
- Vous êtes un partenaire professionnel fiable pour vos clients (assurés et courtiers). Vous leur prodiguez des conseils et les guidez vers les solutions de grande qualité les plus adaptées à leur situation.
- Vous bâtirez un partenariat sur le long terme avec les décideurs et parties prenantes à différents niveaux (au niveau interne comme externe).
- Vous représentez Credendo – Short-Term Non-EU Risks vis-à-vis des organisations publiques et des entreprises privées.
- Vous assurez le suivi administratif en collaboration avec sales support.
Your profile :
- Vous êtes titulaire d'un diplôme de Master ou Bachelier, de préférence avec une première expérience fructueuse en vente B2B.
- Vous êtes un excellent communicateur en français (langue maternelle) et néerlandais. La connaissance de l'anglais est un atout. De bonnes compétences de présentation sont nécessaires.
- Vous avez l'esprit commercial, vous inspirez la confiance et vous êtes en mesure de bâtir des partenariats professionnels sur le long terme.
- Vous faites preuve d'esprit analytique et êtes capable de déceler l'essence et les opportunités qu'offrent des dossiers complexes.
- Vous pouvez travailler de manière autonome, mais êtes capable de collaborer avec les autres et de trouver la meilleure solution pour votre client.
- Vous avez le sens de l'initiative et êtes orienté résultat.
We offer :
- Une carrière stimulante dans un environnement multilingue et international.
- Des possibilités de formation continue pour développer vos talents.
- Une rémunération attrayante assortie de nombreux avantages extra-légaux.
- Nos bureaux belges sont situés dans le centre de Bruxelles et facilement accessibles en transports en commun.



(Kindly make reference to Banking Boulevard when applying for this position).
(Bedankt om naar Banking Boulevard te verwijzen als u solliciteert).
(Merci de bien vouloir faire référence au site-emploi Banking Boulevard lors de votre sollicitation).