Vice President Corporate Finance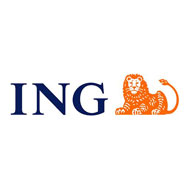 Company name
Place
Brussel Bruxelles
Belgium
Our Company :
ING Belgium is, as the first universal direct bank, a strong player on the Belgian market. The bank provides its customers with a wide rang of financial products and services via the distribution channel of their choice (click and face). Customers of ING Belgium are as well retail and private banking clients, as well as small, medium and large enterprises.

You will work within the area of Brussels Marnix; The role is a full-time position.

You will work in the ING Corporate Finance department
- a leading Belgian Corporate Finance house - employs c. 15 professional advisors. You will get into contact with key decision takers at a broad range of medium & large companies, financial sponsors as well as other external advisors, such as law firms, auditors, other corporate finance houses.
The Job / Responsibilities :
(In cooperation with a senior CF colleague), advise the client and assist in every step of the CF process :

- actively involved in client interaction at senior level and creating a relation of confidence (=trusted advisor) between ING and (potential) clientshold a helicopter view on and have an in-depth understanding of each transaction step
- able to carry out or coordinate autonomously different CF transaction steps or take up accountability in drafting transaction documents such as process letter, information memorandum, valuation reports, etc.
- able to run financial models (discounted cash flow model, leveraged buy-out model) in the context of company valuation assignments, able to gather, analyse and interprete complicated numerical information
- coordinate collaboration between the customer, potential investors and other external advisors (lawyers, auditors, etc.)
- participate to (negotiation) meetings with potential buyers or sellers and support the client during their negotiations
- assist in preparing documentation for and coordination of Equity Capital Markets related transactions (IPOs, SPOs, etc)
- Work on several transactions simultaneously within a tight timing, implying setting priorities and respecting tight deadlines
- Lead and/or motivate autonomously a functional deal team, while also coaching the Associates and Analysts of the Corporate Finance team
- contribute to the continuous education of the team as a whole by motivating and sharing knowledge on products & market developments

(Assist in) originating Corporate Finance transactions by (pro-actively) developing ideas and assist in the preparation of and participate in pitches towards potential clients :

- coordinating/drafting tailored pitches for potential clients
- in-depth industry analysis as well as review of companies' strategy and financials
- drafting valuation reports or strategic recommendations for potential clients that might become the basis for the client's decision making process regarding these specific investment or disposal opportunities
- take part in presentations towards clients/third parties
- gather data/information regarding potential acquisition opportunities
- analysis of & feasibility judgement on acquisition opportunities
Your profile :
Are you looking for…

A challenging role as senior deal team member advising on Belgian & cross border Mergers & Acquisitions or structuring of Equity Capital Markets transactions , while being part of a leading Belgian team of Corporate Finance professionals ?

Are you also someone who …

- Is passionate about corporate finance and corporate strategy
- Demonstrates analytical & problem-solving skills and able to digest much information & handle complex situations
- Is stress resistant & able to meet stringent deadlines
- Is a good, client-oriented communicator
- Is a team player and able to coordinate transactions/processes efficiently
- Has a pro-active mindset : Able to prioritise agenda & deliver on parallel deadlines
- has a high work ethos, being flexible in working hours & travelling in/outside of Belgium
- is flexible & efficient - willing to do extra mile for the customer
- knowledgeable about / has contacts within Belgian corporate environment

And you have as well …

- Master degree (applied) economics or civil engineer / lawyer with an additional degree (MBA/Finance or other relevant education)
- A proven track record in Corporate Finance (M&A and/or ECM transactions) of at least 3 years
- 6 to 9 years of professional experience in an analytical function within the financial sector/consultancy/audit with commercial affinity
- Deep knowledge of corporate financial analysis and strong modelling skills mastering different corporate finance models in practice as well as familiar with specific financial databases
- Strong oral & written communication skills and good command in Dutch, French and English
- Strong negotiation skills

… then you are our new Vice President Corporate Finance


(Kindly make reference to Banking Boulevard when applying for this position).
(Bedankt om naar Banking Boulevard te verwijzen als u solliciteert).
(Merci de bien vouloir faire référence au site-emploi Banking Boulevard lors de votre sollicitation).