Business Architect Finance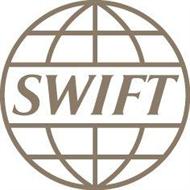 Company name
Place
Brussels area
Belgium
Our Company :
The Information Architecture department is a team of 30 experts (architects, Project managers, business analysts/consultants) and more than 50 external consultants, with the goal to facilitate the digital transformation of the back-office applications and processes of SWIFT thanks to its recognised business expertise, technical knowledge, methods and tools (REBOOT Programme).

The Business Architect performs architectural analyses and design from the business point of view. The Business Architect collects and structures information about the strategic positioning of one (or more) Finance domains and defines a roadmap to realize this strategy. He/she actively supports the development of a coherent project portfolio and business roadmap in order to build a flexible application landscape that meets the strategic goals of the Finance domain and the organization as a whole in order to reduce costs, complexity and risks and so contribute to a good and cost-effective operation of the Finance domain(s).

He/She :

- Enables well designed and mature Finance BackOffice processes,

- Maintains a consolidated view end to end of Finance BackOffice processes

- Advises the business (represented by the product owners) on long term vision and alignment with Finance back office applications.

- Supports ideation & business case development

The business architect is a member of the Architecture Office team in the Information Architecture departement (IA). The business architect reports directly to the head of IA.
The Job / Responsibilities :
Framework:

- Define and maintain the business architecture blueprint of the Finance domain. The business architecture blueprint consists of organization (operating model), business capabilities, business information and process descriptions of both current and target situations.

- Ensure that applicable business frameworks, principles (e.g. ADOPT), policies (e.g. GDPR-driven data privacy), standards, guidelines and best-practices (from regulations, enterprise architecture, security, compliance,…) are being applied in the design and development of business products and processes

- Ensure the design and development of business products and processes meet the agreed standards

- Partner with IT architecture in developing an IT framework that aligns with the business plan

- Define, roll-out and maintain the architecture framework (methodologies, processes , tools, principles…) together with other architects in foundation projects


Governance:

- Make proposals to adjust the project portfolio to maximize strategic positioning of the Finance domain and the organization as a whole

- Assess the impact of new business ideas/requirements on the business architecture blueprint as from ideation and conceptual formulation and at a conceptual and concrete level, interact with all architects concerned

- Point of contact for IT and security to clarify and explain the process changes in business initiatives in one (or more) Finance domains.

- Advise on coordinated business and technology transformation initiatives to differentiate and improve product leadership, operational excellence and customer intimacy

- Conduct analysis to determine best path for solving business problems/opportunities that may include process improvements, systems enhancement, user training, …

- Support build activities by collaboration within programs & projects through architecture reviews, participation in ARB, in close alignment with the Application Architects and Data Architects

- Ensure quality of business deliverables, by mmonitoring the quality and standard compliance of business-oriented deliverables, provided by business analysts, product owners, process owners,...


Transversal

Build business cases for transversal business & IT investments, together with other architects
Your profile :
Education:

University degree or equivalent

Experience:

At least 10 years relevant experience of which 5 in architecture or business analysis of global approaches and solutions


Hard skills and experience:

- Subject matter expert in business aspects (organization, customer, product, process) for one (or more) Finance domains

- Knowledge of cross-functional processes, possibly outside the scope of his/her Finance domain(s) such as finance, CRM, BI, HR…

- Strong experience in modelling of business processes and business information

- Experience in defining target operating models

- Familiar with concepts like lean, total quality management, business model canvas, value chain analysis, …

- Act as a trusted advisor towards business

- Lead business process design and change

- Extend and maintain a mainly internal network through different organizational levels, and keep abreast of recent developments in order to create a sufficient level of support in the organization

- Keep up-to-date with the evolutions and developments within own Finance domain, in order to provide a service which is continuously based on updated knowledge


Soft skills and experience:

- Speak business language while at the same time master IT concepts and constructs

- Be an advocate for business – IT alignment, by providing ideas on how IT can enable new forms of business

- Able to view the bigger picture (e.g. inter-Finance domain), view business activities not in silos but as end-to-end processes

- Ability to think about business in a way that is abstracted from how business functions are implemented by technology

- Very good communication and presentation skills (management level), especially the ability to communicate complex technical issues to non-technical stakeholders

- Ability and willingness to challenge business, IT and management stakeholders, both internal and external (e.g. vendors) on both business and technical aspects to reach long-term and mid-term architectural objectives



(Kindly make reference to Banking Boulevard when applying for this position).
(Bedankt om naar Banking Boulevard te verwijzen als u solliciteert).
(Merci de bien vouloir faire référence au site-emploi Banking Boulevard lors de votre sollicitation).