Agent Business Service Desk (H/F)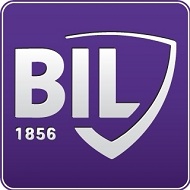 Company name
Groupe BIL Banque Internationale à Luxembourg SA
Place
2953 Luxembourg
Luxembourg
Our Company :
La Banque Internationale à Luxembourg est la plus ancienne Banque de la place financière luxembourgeoise. Fondée en 1856, la BIL est un acteur clé des métiers de Banque Commerciale, de Banque Privée, de Banque d'Entreprise et de Salle des Marchés. Ces métiers s'appuient sur d'importantes fonctions Support et sur nos Services Opérationnels.
The Job / Responsibilities :
Agent Business Service Desk (H/F)

Au cœur de la gestion de la relation entre nos clients internes (Front Office) et les métiers COO (Services Opérationnels), notre mission est de prendre en charge les demandes émanant de nos forces de vente, en apportant un réponse claire et rapide ainsi qu'un suivi de toutes les requêtes transmises aux autres départements.

Nous traitons les demandes de renseignements, réclamations, investigations, demandes de service et Incidents en assurant un suivi continu et une amélioration permanente de la qualité de service.

Les horaires de service du BSD sont actuellement de 8h30 à 17h00, du Lundi au Vendredi.

Son périmètre de compétence permet de traiter les activités liées aux différents processus opérationnels de la BIL (ex : Entrée en relation, Paiement, Titres, Cartes, Bancassurance…)

Activités principales

- Prendre en charge des demandes adressées au BSD.
- Effectuer l'analyse des demandes, identifier les impacts potentiels.
- Traitement des Requêtes et résolution des Incidents
- Assurer un traitement précis et un suivi des demandes jusqu'à la clôture.
- Collaborer avec les collègues d'autres équipes/ligne pour apporter la solution demandée
- Assurer une permanence durant les plages horaire de support sur base d'un planning précis.
- Contribuer à l'amélioration de la prestation du service et la satisfaction du client
- A travers un processus de formation continue, développer les compétences métiers
- Développement et maintenance de la documentation de support des procédures et des instructions de travail
- Détecter les tendances et schémas récurrents, identifier les solutions et formuler des recommandations.
- Faire bon usage des instruments de pilotage et rapports, contribuer à leur amélioration en collaboration avec les départements Service Management et Performance Management.
Your profile :
Profil de compétence et de connaissance
- Orientation client, service & résultat
- Expérience dans l'amélioration de processus, facilitation de changements et détection de pistes d'amélioration du service.
- Communication orale et écrite aisée.
- Une approche collaborative au travail.
- La connaissance d'un ou plusieurs domaines de l'activité bancaire constitue un avantage.
- Français & Anglais. La connaissance du Luxembourgeois constitue un avantage


(Kindly make reference to Banking Boulevard when applying for this position).
(Mir soen Iech am viraus merci, dass der Iech bei ärer Kandidatur op den Banking Boulevard bezit).
(Merci de bien vouloir faire référence au site-emploi Banking Boulevard lors de votre sollicitation).