Collateral Account Manager (Operations) - (BEL2001E)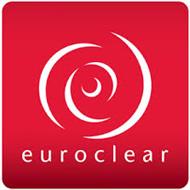 Company name
Place
Brussel - Bruxelles
Belgium
Our Company :
Euroclear's Collateral Highway is the world's first neutral and global architecture infrastructure for collateral management. We optimize access to liquidity for our clients.

We connect our clients to one of the world's largest pools of collateral and counterparts.
 
We help our clients to mobilize assets across borders and time-zones without compromising on security. 

Our clients trust us to mobilise more than €1 trillion daily.  

As regulations and markets shift, our clients need to have the right collateral in the right place at the right time. They need to respond to opportunities and risk quickly without compromising on security, liquidity and balance sheet priorities. 

Euroclear's Collateral Highway lets our clients mobilise their collateral across borders, providers and time zones using our neutral and global open architecture infrastructure for collateral management. 

We are an operationally robust, resilient and financially secure partner, clients rely on us to invest continually for the long-term, anticipating how changing regulations, technology and globalisation will affect their needs in the future. 

Euroclear Bank is a long-established leader and innovator in Collateral Management and we are looking for experienced professionals to join our team of Collateral Account Managers. 

The Job / Responsibilities :
As a Collateral Account Manager you are the owner of the Operational Collateral Relationship with a key client or a portfolio of clients and will be the main point of contact.  

You will be accountable for: 

- Building and maintaining the relationship  
- Understanding the business profile and needs of your client portfolio and representing them internally 
- Awareness, monitoring and proactive follow-up of your client activity across different collateral products 
- Ensuring client satisfaction by providing added value services to your client 
- Supporting your client with specific portfolio analysis in order to optimize collateral allocation 
- Acting as external and internal facilitator for any ad hoc escalations 
- Keeping your relationships aware of all new services and changes that impact their activity with Euroclear Bank 
Your profile :
Qualifications:

Technical skills:

- 1 to 2 years of experience in a sales, business development or customer service role
- Understanding of financial markets and knowledge of securities
- Excellent command of spoken and written English


Soft skills: 

- Genuine team player
- Strong proven relationship management and communication skills 
- Right attitude and character to interact with customers 
- Strong client focus and can-do attitude 
- Ability to prioritize and multi task 
- Ability to work with short deadlines 
- Ability to work in a fast paced environment and adapt to change 
- Punctual and flexible (working schedules from 9.am to 19.00) 
- High level of resistance to stress 
We offer :
We offer a challenging client relationship management role in the fast changing environment of collateral management.

We invest in our people to promote their development and provide career growth opportunities within our department. Our internal training path covers all of the Euroclear Collateral Products and we provide opportunities to attend external industry courses to train our people on the role of collateral management in the international financial markets.


(Bedankt om naar Banking Boulevard te verwijzen als u solliciteert).
(Merci de bien vouloir faire référence au site-emploi Banking Boulevard lors de votre sollicitation).