LEGAL COUNSEL (CREDENDO - EXPORT CREDIT AGENCY) - (NL versie)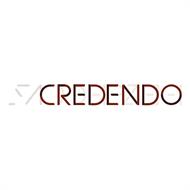 Company name
Place
Brussel
Belgium
The Job / Responsibilities :
- Als lid van het juridische team in het hoofdkantoor van Credendo verleen je juridische bijstand in erg uiteenlopende kwesties met betrekking tot internationale transacties en exportkredietverzekering.

Jouw verantwoordelijkheden zijn:

- Het beheren van complexe claimsdossiers m.b.t. exporttransacties of koperskredieten om die export te financieren, wereldwijd en in verschillende economische sectoren. Je hebt geregeld contact met exporteurs , banken, makelaars, ambassades en externe adviseurs. Je bent betrokken bij en onderhandelt mee over internationale schuldherstructureringen.
- Advies verlenen in erg uiteenlopende juridische zaken, voornamelijk op het vlak van bedrijfs-, solvabiliteits- en herverzekeringswetgeving, en altijd in een internationale context. Stakeholders zijn de Raad van Bestuur, het management, andere departementen binnen het beddrijf en klanten.
- Het opvolgen van het regelgevingsklimaat waarin Credendo actief is. Je geeft gehoor aan wettelijke en structurele wijzigingen, waarmee je een aanzienlijke bijdrage levert tot de groepsstrategie. Je bent eveneens betrokken bij de upgrades of vormgeving van nieuwe verzekerings- of financieringsproducten.
Your profile :
- Je hebt een master rechten, aangevuld met een bijkomende opleiding in financiën of ondernemingsrecht.
- Je hebt 3 à 5 jaar werkervaring in een vermaard advocatenkantoor.
- Je hebt een zeer goede mondelinge en schriftelijke taalkennis van het Engels en het Frans/Nederlands, en Nederlands/Frans is je moedertaal.
- Je hebt uitstekende communicatievaardigheden en veel overtuigingskracht.
- Je bent business-gericht en geïnteresseerd in de financiële aspecten van internationale handelstransacties.
- Je werkt graag zelfstandig maar je geeft ook blijk van teamspirit.
- Je bent stressbestendig.
- Je bent bereid om af en toe te reizen.


We offer :
- Een uitdagende carrière in een meertalige en internationale omgeving.
- De kans om constant te blijven bijleren en zo je talenten te ontwikkelen.
- Een aantrekkelijk loon, aangevuld met een aantal extralegale voordelen.
- Een vlot bereikbaar hoofdkantoor gelegen in het centrum van Brussel.


(Kindly make reference to Banking Boulevard when applying for this position).
(Bedankt om naar Banking Boulevard te verwijzen als u solliciteert).
(Merci de bien vouloir faire référence au site-emploi Banking Boulevard lors de votre sollicitation).