Customer Journey Expert – Digital Banking (Digital Academy)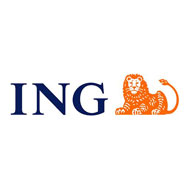 Company name
Place
Brussel Bruxelles
Belgium
Our Company :
We redefine banking. How about you?
There has never been a more interesting time to work at ING. We're on a journey that is centred around our customers, powered by technology and driven by smart, determined people. All working to empower our customers to stay a step ahead in life and in business. Something we are very proud of and something we want you to be a part of!
Want to work for a bank that values honesty, integrity and responsibility? Are sustainability, caring for others and thinking ahead part of your DNA? Do you want to make the difference for our customers via our agile way of working? If so, then read on. Because ING might very well be your next employer.
The Job / Responsibilities :
As a Customer Journey Expert (CJE) Digital Banking, you will analyse the behaviour of our customers when banking on their smartphone, tablet and computer. Armed with insights into what they look for, the actions they perform and what they expect, you will design and construct "customer journeys" that ensure the best possible online experience for our users from beginning to end.

As a team, we work towards the development of ING's new European banking platform, for which you will work in close collaboration with your colleagues in the Netherlands.
Your key responsibilities
o To work closely together with colleagues with different expertise in self-steering teams.
o To exercise freedom in defining the goals, resources and deadlines for each element you deliver as a team.
o To deliver both minor and major improvements together with your team, while retaining full end-to-end responsibility over every delivery.
o To understand the importance of continuous communication: within your team, with other teams and with stakeholders.
o To ensure an efficient flow and user experience via the various channels (from web to mobile)
o To manage the collaboration between multiple stakeholders and colleagues in other teams with the aim of creating even more added value for our customers.

Your profile :
We are looking for:

Context: The Digital Academy ensures an easy take off on the ING Digital Platform usage by providing a fast and easy way to learn digital skills, by foreseeing a knowledge repository and trainings on digital knowledge, in order to empower and help to be digitally successful.

A colleague with a talent for taking it on and making it happen, enthusiasm for helping others to be successful and a knack for always being a step ahead. In other words, you strive to bring fresh ideas to life in the Digital Academy and embrace challenges in a fast-changing and complex environment. You are a naturally collaborative person who listens and invests in others to achieve common goals. You love to challenge the status quo and are eager to propose creative solutions.

o You put the customer 1st. You are driven and customer focused.
o You love collaborating with different people and working within an international context.
o You have iron-strong delivery (Agile) skills and deliver quickly and accurately together with your team at every step of the process (from requirement gathering to project coordination and testing).
o You make things happen thanks to your 'can-do' attitude with diligent respect for the (risk) processes
o Evolution is part of your DNA: you are interested in how our world (and customers) evolve, and translate this into the continuous improvement of our processes and communication channels.
o You "lead" by example, share your best practices openly and coach your colleagues in a spontaneous way.
o You have relevant experience in Digital transformation and Digital Channels.
o You have experience in (content, inbound and email) marketing and communication
o You are a fast-learner
o Your are fluent in Dutch or French AND English.
o You hold a Master's degree with 1 to 4 years of experience.


(Kindly make reference to Banking Boulevard when applying for this position).
(Bedankt om naar Banking Boulevard te verwijzen als u solliciteert).
(Merci de bien vouloir faire référence au site-emploi Banking Boulevard lors de votre sollicitation).

We offer :
A brand new position in a bank empowering people to develop their skills and an exciting challenge for people with an entrepreneurial attitude.
The possibility to develop your skills thanks to the expertise of our international teams, and our knowledge sharing culture.