Senior Banking Risk Manager - (BRU200CZ)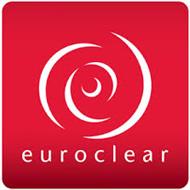 Company name
Place
Brussels
Belgium
The Job / Responsibilities :
Our mission is to support Euroclear in achieving its goals and delivering its strategy through providing robust, independent oversight of risk-taking activities across the Euroclear group.

We are a team of about 40 risk managers, based in Brussels, London, Paris, Krakow or Hong Kong and our activities cover the entire Euroclear group.

YOUR PART OF THE DEAL:

-The banking risk domain manager will be part of a team of financial risk professionals reporting to the head of banking risk management and will cover all financial risks (credit, liquidity and market)
-You will ensure that financial risks are identified, reported, appropriately addressed, or escalated to senior management;
-You will provide advice on and challenge financial risk topics by working together with the various banking and finance division teams;
-You will prepare and defend risk topics, via papers, to management committees and will actively contribute to the reporting on risk topics to management and board;
-You will be responsible for/closely involved the yearly ILAAP (Internal Liquidity Adequacy Assessment Process).
-You will follow up on regulatory developments and perform impact analysis when needed;
-You will ensure that the banking risk policies and procedures are up-to-date, by either writing or reviewing them on a regular basis, and by proposing changes when needed;
-You will stay on top of regulatory developments in the fields of banking risk, by reviewing regulatory proposals and by attending outside meetings and conferences.
-You are able to manage relationships and establish proactive interactions with senior managers, consultants that you will work with, your colleagues in risk management and in other divisions, especially banking.
-Continuous improvement: you propose ideas or contribute to ad hoc initiatives to further improve the functioning and productivity of the banking risk management processes and the risk management division.
-You should share your knowledge with less experienced risk managers and help them to further develop their full potential.
Your profile :
Qualifications:

-Good analytical skills;
-Team spirit;
-Interest and affinity with IT;
-Excellent communication skills (spoken & written in English) to discuss/challenge/defend complex topics;
-Candidates should have at least 10 years experience in financial risk management, with a focus on treasury and credit activities;
-Master degree in engineering, economics, business, science, or equivalent through experience;
-Knowledge of French or Dutch is a must.

We offer :
• Continuous professional development:

- a comprehensive and transversal view on Euroclear and its business; detailed knowledge of Euroclear's banking activity;
- training opportunity and as relevant to support to acquire external qualifications and professional certifications
- regular contact with senior management;
- opportunity to acquire detailed knowledge of other divisions within Euroclear
• Focus on individual coaching by your people manager
• A flexible work environment
• You will have the opportunity to grow further.



(Kindly make reference to Banking Boulevard when applying for this position).
(Bedankt om naar Banking Boulevard te verwijzen als u solliciteert).
(Merci de bien vouloir faire référence au site-emploi Banking Boulevard lors de votre sollicitation).