Project Manager - Risk Governance (M/F)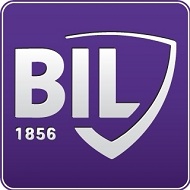 Company name
Groupe BIL Banque Internationale à Luxembourg SA
Place
2953 Luxembourg
Luxembourg
Our Company :
La Banque Internationale à Luxembourg est la plus ancienne Banque de la place financière luxembourgeoise. Fondée en 1856, la BIL est un acteur clé des métiers de Banque Commerciale, de Banque Privée, de Banque d'Entreprise et de Salle des Marchés. Ces métiers s'appuient sur d'importantes fonctions Support et sur nos Services Opérationnels.
The Job / Responsibilities :
* Ensure the regulatory watch on risk topics and inform the impacted risk teams on a regular basis;Banque Internationale à Luxembourg is the oldest bank in Luxembourg. Founded in 1856, BIL is a key player in the Retail Banking, Private Banking, Corporate Banking and Treasury and Financial Markets. These businesses are backed up by strong Support functions and by our Operational departments.

We are currently recruiting a

Project Manager - Risk Governance (M/F)

Main objectives of the position :

The successful candidate will be in charge of the following main activities:
* Be responsible for internal models governance;
* Coordinate the requests or obligations received from the regulators/supervisors and monitor their answers / implementation with the impacted teams.

Key responsibilities :

Governance
- Maintenance of risk governance policies, model inventory and scorecards.
- Monitoring of the models life cycle (annual review, backtesting, internal validation, etc.)
- Act as the secretary of the Model Risk Committee
- Ensure that the submission of new internal models or model changes to the Supervisor are compliant with supervisory/regulatory requirements and internal policies (documentation and process).
- Implement regulatory changes related to model governance


Coordination
- Centralize the obligations and requests received from the supervisor (JST, ECB and CSSF). Ensure that all obligations are properly tackled by their owner and elaborate reporting for internal and external purposes.
- Coordinate follow up actions according to internal audit recommendations
- Be the risk department single point of contact for the regulatory watch which is under Regulatory Affairs responsibility. Ensure an efficient regulatory watch by assessing the impacts of upcoming regulations impacting the risk department (EBA, European Commission, ECP and CSSF) and act as the main point of contact for all regulatory questions within the Risk department.
- Review the entire documentation provided to the regulator for new model approval
Your profile :
Required profile :
- Master degree in Finance/Economy
- 5/7 years experience in a risk/audit/control role with a significant exposure to regulatory requirements, especially internal models (Basel models)
- Strong appetite to monitor regulatory requirements, processes and upcoming changes
- A good knowledge of credit products and processes wll be considered as an advantage
- A good knowledge of the CRR and EBA / ECB publications on model governance will be considered as an advantage
- Fluency in English and French
- Influencing skills and ability to interact with senior stakeholders
- High level of autonomy and independence


(Kindly make reference to Banking Boulevard when applying for this position).
(Bedankt om naar Banking Boulevard te verwijzen als u solliciteert).
(Merci de bien vouloir faire référence au site-emploi Banking Boulevard lors de votre sollicitation).