Auditor met ervaring in externe audit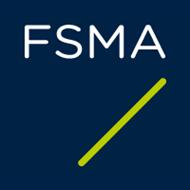 Company name
Place
Brussel Bruxelles
Belgium
The Job / Responsibilities :
De wet tot organisatie van het beroep van en het publiek toezicht op de bedrijfsrevisoren stelt dat het publiek toezicht op het beroep van de bedrijfsrevisoren zal worden verricht door een nieuwe autoriteit die onafhankelijk is van de sector en de naam 'College van toezicht op de bedrijfsrevisoren' draagt (hierna 'het College').

De voorbereiding en de uitvoering van de beslissingen van het College zijn toevertrouwd aan de FSMA. Voor de uitoefening van het toezicht op de naleving van de wettelijke, reglementaire en normatieve verplichtingen door de bedrijfsrevisoren, zoekt de FSMA verschillende (senior en junior) auditoren om op korte termijn een auditplan en een inspectiemethodologie uit te werken die zijn afgestemd op de opdrachten en de doelstellingen van het College.

Deze auditoren zullen inspecties moeten uitvoeren, in hoofdzaak bij entiteiten van openbaar belang (vooral kredietinstellingen, verzekeringsondernemingen, emittenten van effecten die zijn toegelaten tot de verhandeling op een gereglementeerde markt, …). In een later stadium zullen de auditoren opdrachten moeten uitvoeren in verband met andere onderwerpen zoals de gedragsregels (bepalingen die er, in de verschillende wetten over het statuut van de financiële instellingen en de financiële tussenpersonen, toe strekken een loyale, billijke en professionele behandeling van de consumenten van financiële en verzekeringsproducten en -diensten te waarborgen).
Your profile :
Diplomavereisten:

Een master in een economische richting of in rechten.

Beroepservaring:

Drie tot zeven jaar ervaring als auditor bij een revisorenkantoor.

Algemene vaardigheden:

- Zich kunnen vereenzelvigen met de taken van algemeen belang waarmee de FSMA belast is;
- Analytisch vermogen evenals zin voor synthese;
- Uitstekende logische structurering van mondelinge en schriftelijke communicatie;
- Vaardigheid om zelfstandig en in teamverband te werken;
- Aanpassingsvermogen en aandacht voor interpersoonlijke relaties;
- Doelgerichtheid, assertiviteit en overtuigende argumentatiekracht;
- Zin voor dosering en proportionaliteit;
- Professionaliteit: bekwaamheid, nauwgezetheid en de wil om vooruitgang te boeken;
- Grondige kennis van Nederlands, Frans en Engels.

Specifieke vaardigheden

- Uitgesproken belangstelling voor auditactiviteiten.
- Basiskennis van de internationale auditregels is een troef.

Elke medewerker van de FSMA is onderworpen aan een strikte deontologische code en gebonden door het beroepsgeheim.


(Bedankt om naar Banking Boulevard te verwijzen als u solliciteert).