Account Manager - B2B Trade Credit solutions ( Nl versie)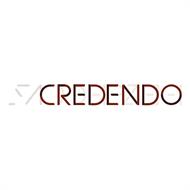 Company name
Place
Brussel
Belgium
The Job / Responsibilities :
- Je maakt deel uit van het Sales & Account Management-team en rapporteert aan de teamleader.
- Je beheert je klantenportefeuille door middel van targeting, segmentatie, werving en 'cross-selling'.
- Je stelt je op als een betrouwbare zakenpartner voor je klanten (verzekerden en makelaars) door advies te verstrekken en hen de beste en kwalitatief hoogstaande oplossingen aan te bieden.
- Je bouwt een langdurige relatie op met beleidsvormers en belanghebbenden op verschillende niveaus (zowel intern als extern).
- Je vertegenwoordigt Credendo – Short-Term Non-EU Risks ten aanzien van publieke organisaties en private bedrijven.
- Je zorgt samen met je collega's van sales support voor de administratieve opvolging.

Your profile :
- Je hebt een master- of bachelordiploma en bij voorkeur een eerste positieve ervaring in B2B-sales.
- Je beschikt over uitstekende communicatievaardigheden in het Frans (niveau moedertaal) en het Nederlands. Kennis van het Engels is een troef. Goede presentatievaardigheden zijn een must.
- Je bent commercieel ingesteld, je wekt vertrouwen en kan langdurige samenwerkingen opbouwen.
- Je hebt een analytische geest en slaagt erin om de essentie en opportuniteiten te vinden in complexe dossiers.
- Je kan zelfstandig werken maar ook samen met anderen naar de beste oplossing voor je klanten zoeken.
- Je toont initiatief en bent resultaatgericht.
We offer :
- Een uitdagende carrière in een meertalige en internationale omgeving.
- De kans om constant te blijven bijleren en zo je talenten te ontwikkelen.
- Een aantrekkelijk loon, aangevuld met een aantal extralegale voordelen.
- Een vlot bereikbaar hoofdkantoor gelegen in het centrum van Brussel.


(Bedankt om naar Banking Boulevard te verwijzen als u solliciteert).