Senior Corporate Banker Large Corp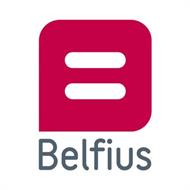 Company name
Place
Brussel Bruxelles
Belgium
The Job / Responsibilities :
De afdeling Corporate Banking is binnen de directie Public & Corporate Banking verantwoordelijk voor het beheer en de ontwikkeling van de relatie met de Belgische ondernemingen met een omzet vanaf 10 miljoen euro. De klanten zijn verdeeld in 4 zones: Noord-West, Noord-Oost, Zuid en Centrum. De vacature van Senior Corporate Banker betreft de regio Centrum voor het segment "corp" en "large corporate". Het gaat om ondernemingen met een omzet van meer dan 250M euro in de zone Centrum (corp) en van meer dan 1.000M euro nationaal (large corp).

Door zijn gespecialiseerd commercieel advies moet de Corporate Banker langetermijnrelaties met onze bestaande klanten aangaan en ontwikkelen en de doelondernemingen prospecteren. De Corporate Banker onderhoudt als aanspreekpunt van de klant nauwe contacten met de productspecialisten om cross-selling te stimuleren.

De Senior Corporate Banker krijgt daarbij ondersteuning van de adjunct-zonedirecteur, aan wie hij rechtstreeks rapporteert.

Hoofdopdrachten:

- advies aan de klanten: als deskundige moet de Corporate Banker de relatie met zijn Corporate klanten rendabel maken door professionele oplossingen met een hoge toegevoegde waarde voor te stellen;
- prospectie: de Corporate Banker moet de corp/large corp klanten proactief benaderen, om de portefeuille van onze klanten uit te breiden;
- risicobeheer: de Corporate Banker evalueert als deskundige de kredietportefeuille op een proactieve manier en volgt hem op; hij voert daarbij de gekozen risicostrategie correct uit;
- beheer van kredietdossiers: de Corporate Banker neemt actief deel aan het krediettoekenningsproces in de meer complexe dossiers die meer risico's vertonen;
- vertegenwoordiging: een van de taken van de Corporate Banker bestaat erin zijn netwerk te onderhouden en uit te breiden, door deel te nemen aan events in het professionele verenigingsleven.
Your profile :
-universitair diploma (liefst economie of rechten);
-grondige kennis van kredieten en bankproducten (minstens 5 jaar ervaring);
-actieve kennis van het Nederlands en het Frans;
-sociaal vaardig, klantgericht;
-in staat om prioriteiten te bepalen en onder druk te werken;
-sterk in cijfers, analytische geest;
-commerciële instelling;
-bereid om zich sociaal te integreren in de regio;
-creatief en resultaatgericht;
-teamspeler;
-plaats van tewerkstelling : Brussel.-


(Kindly make reference to Banking Boulevard when applying for this position).
(Bedankt om naar Banking Boulevard te verwijzen als u solliciteert).
(Merci de bien vouloir faire référence au site-emploi Banking Boulevard lors de votre sollicitation).