HR International Officer - (BRU20236)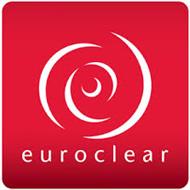 Company name
Place
Bruxelles Brussel
Belgium
Our Company :
Euroclear SA - The Human Resources, Communications and Corporate Responsibility Division


Euroclear is one of the world's largest providers of domestic and cross-border settlement and related services for bond, equity, ETF and mutual fund transactions. Euroclear is a proven, resilient capital market infrastructure committed to delivering risk-mitigation, automation and efficiency at scale for its global client franchise.
The Euroclear group has offices in 15 countries – Brussels/Belgium (Head Office), Krakow/Poland, Paris/France, London/UK, Amsterdam/the Netherlands, Stockholm/Sweden, Helsinki/Finland, Hong Kong, Singapore, Tokyo/Japan, Beijing/China, Luxembourg, Frankfurt/Germany, New York/USA and Dubai/UAE.

The Job / Responsibilities :
In the HR International Officer role you will be responsible to manage and oversee all HR related activities related to an employee's expatriation as well as to provide expert support to the representation offices, Board members and Executive and Non-Executive directors.

Your main responsibilities will include:

- You will manage the global expatriate assignments within the Executive Office of COE Compensation and Benefits, Rewards and Performance Management.
- You will report to the Team leader of the Executive Office of our Center of Expertise Reward, Performance and International Employment Solutions ;
- You are the HR reference for expatriates as of the moment they sign their assignment until they return from assignment ;
- You will autonomously lead a variety of assignments simultaneously and researches, will analyse questions of the expatriated employee on all aspects of the assignment;
- You will pro-actively coordinate expat relocation along with all related activities (e.g. lump-sum, housing allowance payments, rental agreements, schooling;
- You will ensure we meet all immigration formalities and oversees all deeds (e.g. work permit, visa, social security coverage);
- You will handle and regulate the preparation of the tax returns. You will prepare and manage the annual cycles such as tax equalization, annual report etc;
- You will ensure all payroll related services are delivered accurately, timely and in compliance with firm policies and all applicable federal and local regulatory requirements.
- You will supervise and handle all specific vendor management activities related to local payroll providers and tax consultants;
- You will communicate actively with Finance and HR teams to reconcile data;
- You will coordinate the payroll and administration for the board members and the executives.
Your profile :
Technical skills:

- You have a Bachelor degree;
- You have 3+ years of experience in an international consultancy environment or 6+ years in HR services environment.
- You have experience within International payroll, Tax area and/or Expat Management.

- You have a good knowledge of MS Excel, Word and PowerPoint.
- You have excellent communication skills, a customer services mindset and are really focused on the Employee Experience.
- You have strong planning and organisation skills.
- You are fluent and decisive in written and spoken English, and French or Dutch.

Soft skills:

You are:

- able to prioritize effectively and to work independently;
- open-minded and flexible in your job approach;
- result orientation and is used to be working towards strict deadlines
- you enjoy working in the team, respecting the diversity and your colleagues

Euroclear recruits people from all walks of life. Our 3,500 employees represent 89 nationalities, of which over 50% are women. We are deeply convinced that diversity of talents, backgrounds and opinions is a key to success, by fostering engagement, energy and innovation. We are committed to promoting diversity within the organisation, as well as an inclusive environment where everyone can be themselves, feels valued and respected, regardless of their background.



(Kindly make reference to Banking Boulevard when applying for this position).
(Bedankt om naar Banking Boulevard te verwijzen als u solliciteert).
(Merci de bien vouloir faire référence au site-emploi Banking Boulevard lors de votre sollicitation).