Business Manager Communications & Customer Experience (m/v)- NL versie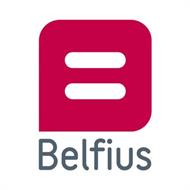 Company name
Place
Brussel Bruxelles
Belgium
Our Company :
Belfius is de enige 100 % Belgische geïntegreerde bankverzekeraar. Belfius helpt 3,5 miljoen particulieren, zelfstandigen, vrije beroepers en kmo's. Belfius is de nummer 1 in de publieke en sociale sector en een vooraanstaand partner van grote ondernemingen. En Belfius speelt op de verzekeringsmarkt een essentiële rol langs diverse kanalen en met diverse merken.
Als warme bankverzekeraar wil Belfius ook de motor zijn van de samenleving en van tevreden klanten. De Belfius-medewerkers vormen de olie en de brandstof die die motor moeten doen draaien. Daarom zet Belfius volop in op geëngageerde medewerkers, medewerkers die graag een extra inspanning doen, zich betrokken voelen bij de organisatie en mee de kar willen trekken.
The Job / Responsibilities :
- als Business Manager Communications & Customer Experience draag je in eerste plaats de eindverantwoordelijkheid voor enkele belangrijke transversale projecten voor de afdeling Communications & Customer Experience en ga je hiervoor volledig zelfstandig te werk;
- je rapporteert rechtstreeks aan de Chief Communication and Customer Experience;
- je verzorgt de voorbereiding van belangrijke meetings;
- je stelt innovatieve presentaties op;
- je bent kortom een onmisbare schakel binnen de afdeling Communications & Customer Experience en weet van aanpakken.
Your profile :
- zelfstandig en proactief: je werkt volledig autonoom en toont zin voor initiatief;
- gestructureerd: je bent goed georganiseerd, werkt gestructureerd en nauwkeurig;
- sterke project management skills en leiderschap: je bent in staat om zelf projecten te trekken en anderen hierin mee te nemen;
- sterke digitale background;
- problem-solving skills: je bent een doorgewinterd analist, goede problemsolver en een onafhankelijke en kritische denker. Je trekt conclusies uit analyses en zet die om in duidelijke aanbevelingen;
- stressbestendig: je bent flexibel en in staat om onder druk te presteren;
- matuur: je bent in staat om als peer te communiceren met de Chief Communications & Customer Experience en direct reports en op een waardevolle manier bij te dragen aan strategische discussies. Je kan op een respectvolle en onderbouwde manier voorstellen 'challengen';
- interpersoonlijke vaardigheden: je beschikt over goede mensenkennis, persoonlijke integriteit en bent in staat om snel een goed netwerk op te bouwen en in te zetten. Je bent gemotiveerd en getuigt steeds van een positieve en professionele attitude;
- communicatievaardigheden: je bent een geboren communicator en bezit goede communicatievaardigheden, in spreken en schrijven, zowel in het Frans als in het Nederlands en het Engels;
- je gaat vlot om met de nodige tools (Excel, PowerPoint, Word, Prezi).

Voldoe je aan dit profiel en heb je zin om deze uitdaging aan te gaan in een dynamische omgeving waar je mee het verschil kan maken?
Solliciteer dan op deze vacature!

(Bedankt om naar Banking Boulevard te verwijzen als u solliciteert).