ECONOMIST VOOR DE DIENST CENTRAAL INSPECTIETEAM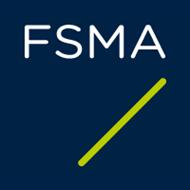 Company name
Place
Brussel Bruxelles
Belgium
The Job / Responsibilities :
Het Centraal inspectieteam van de FSMA heeft als opdracht inspecties ter plaatse uit te voeren in verband met de volgende materies:

- De gedragsregels (MiFID, AssurMiFID, wet kmo-financiering, crowdfunding, …);
- De kwaliteitscontrole van de bedrijfsrevisoren;
- De naleving van de witwaswetgeving door onder andere de wisselkantoren;
- De geldende prudentiële reglementering voor beheerders van instellingen voor collectieve belegging, instellingen voor bedrijfspensioenvoorziening en beleggingsondernemingen die onder het toezicht van de FSMA staan.

De FSMA wenst haar inspectieteam uit te breiden met een ervaren economist, die zal deelnemen aan de inspecties ter plaatse. De bevindingen van die inspecties maken het voorwerp uit van een auditverslag, dat in nauw overleg met het team en de hiërarchie wordt opgesteld en vooraf met de leiding van de betrokken instelling wordt besproken, en waarvan de opvolging moet worden verzekerd.

Your profile :
DIPLOMAVEREISTEN

Een masterdiploma in een economische richting.

SPECIFIEKE VAARDIGHEDEN

- Uitgesproken belangstelling voor auditwerkzaamheden;
- Basiskennis van de MiFID-gedragsregels, de regels inzake verzekeringsdistributie en/of prudentiële aangelegenheden is een troef;
- Vertrouwd zijn met financiële producten en diensten;
- Basiskennis van de ISA's is een troef.

ALGEMENE VAARDIGHEDEN

- Zich kunnen vereenzelvigen met de taken van algemeen belang waarmee de FSMA belast is;
- Belangstelling voor juridische aangelegenheden;
- Teamspirit: vermogen om projecten als team uit te voeren en om junior medewerkers te coachen;
- Analytisch vermogen en zin voor synthese;
- Uitstekende logische structurering van mondelinge en schriftelijke communicatie;
- Vaardigheid om zelfstandig en in teamverband te werken;
- Aanpassingsvermogen en aandacht voor interpersoonlijke relaties;
- Doelgerichtheid, assertiviteit en overtuigende argumentatiekracht;
- Zin voor dosering en proportionaliteit;
- Professionaliteit: bekwaamheid, correct gedrag en de wil om vooruitgang te boeken;
- Grondige kennis van het Nederlands, het Frans en het Engels.

BEROEPSERVARING

3 tot 7 jaar ervaring als auditor en/of complianceofficer bij een auditkantoor, een bank, een beleggingsonderneming of een verzekeringsonderneming is een troef.

Elke medewerker van de FSMA is onderworpen aan een strikte deontologische code en gebonden door het beroepsgeheim.


(Kindly make reference to Banking Boulevard when applying for this position).
(Bedankt om naar Banking Boulevard te verwijzen als u solliciteert).
(Merci de bien vouloir faire référence au site-emploi Banking Boulevard lors de votre sollicitation).