Manager/Senior Manager Business & Financial Modelling (170000FT)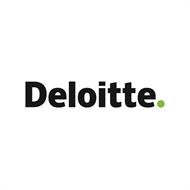 Company name
Place
Zaventem airport
Belgium
Our Company :
Deloitte is a world leading professional services firm, providing accounting and auditing services, management consulting and legal and tax advice. In Belgium we are the largest professional service provider. Our offices offer services to multi-national and large organisations, public institutions and innumerable small, fast-growing companies. Thanks to a strong regional presence and our multi-disciplinary approach, we are ideally placed to meet the requirements of a wide range of public institutions and small and large companies.

Our Risk Advisory practice is a global leader in helping clients manage risk and uncertainty from the boardroom to the network. We provide a broad array of services that allow our clients around the world to better measure, manage and control risk to enhance the reliability of systems and processes throughout their organization..


The Job / Responsibilities :
As a Manager/Senior Manager with you will be responsible to lead and build our team of business & financial modelers. This team supports a wide range of engagements ranging from project finance (building DBFM models), business planning, corporate recovery, cash-flow forecasting, working capital planning, reporting and financial risk management. You will be trained and coached in order to develop your skills, finance knowledge, management and business development capabilities.

You will help our clients by applying your financial and modeling skills to:

- Increase visibility on financial (cash) situation;
- Achieve greater confidence in business plan feasibility;
- Comply with creditor's debt coverage requirements;
- Get a view on key business sensitivities and their impact on financial projections;
- Achieve greater accountability for implementing business plan actions and broader support for strategic decisions;
- Manage financial risks;
- Build and monitor solid DBFM models before, during and after contractual negotiations.


In addition, you will be encouraged to participate and provide input in our regular management meetings. Together with the team you will be part of the future development of the team. This includes taking decisions on people management and business development focus.

Your profile :
- You obtained a master degree in economics or engineering or equally by experience;
- You have a strong financial background and 5 to 8 years of experience in at least one of the following areas:

° Project finance;
° Corporate Recovery;
° Business & Financial Planning
° Cash flow forecasting
° Management reporting
° Financial risk management

- Audit, Consulting, Banking or Investment Management experience is an asset;
- You are an expert in Excel;
- You are a hands-on person, result-oriented and quality-driven and you have outstanding analytical skills;
- You are a team player, but can also work independently;
- You are fluent in English, Dutch and/or French;
- Thanks to your good social and communication skills you know how to adapt to different types of environments.
We offer :
- A dynamic working environment where personal development and growth are encouraged;
- A unique opportunity to combine your finance skills, your business development skills in a client oriented environment;
- The ability to be a well trained and solid finance professional
- An attractive and competitive salary, including various benefits;
- A stimulating function with high-level responsibilities.


(Kindly make reference to Banking Boulevard when applying for this position).
(Bedankt om naar Banking Boulevard te verwijzen als u solliciteert).
(Merci de bien vouloir faire référence au site-emploi Banking Boulevard lors de votre sollicitation).