Senior Legal Counsel - Corporate Governance Department - (M/F)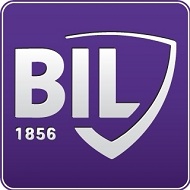 Company name
Groupe BIL Banque Internationale à Luxembourg SA
Place
2953 Luxembourg
Luxembourg
Our Company :
Banque Internationale à Luxembourg is the oldest bank in Luxembourg. Founded in 1856, BIL is a key player in the Retail Banking, Private Banking, Corporate Banking and Treasury and Financial Markets. These businesses are backed up by strong Support functions and by our Operational departments.
The Job / Responsibilities :
Senior Legal Counsel - Corporate Governance Department - (M/F)

Mission :


1. Corporate Governance Office
Ensuring the supervision, organization and coordination of the various tasks and actions related to the holding of BIL management bodies' committees (board of directors, specialized board committees, executive committee, management committees) and shareholders' meetings, in an efficient and proactive manner. Preparing and communicating agendas, support documents, minutes and providing for their timely signature. Proceeding to a close follow-up of the implementation of the decisions taken. Advising on and providing for the due observance and compliance to all applicable laws and regulations, as well as the applicable BIL Group governance charters and policies, necessary for the good corporate governance of the Bank.

2. Assistance to the Secretary General
Assisting the Secretary General in all its missions and participating to the management bodies' meetings.
Drafting preparatory presentations and minutes of the meetings of the management bodies, as well the workers' council.

3. Relations with CSSF/BCE and other supervisory authorities
Coordinating the correspondence and preparing filings for submission to the CSSF/JST and other supervisory authorities. Taking the necessary steps to introduce requests for or following-up on authorizations for the establishment of branches and freedom to provide services submitted to supervisory authorities, in collaboration with the business units and the compliance department.

4. Follow-up on mandates and suitability assessments
Coordinating and monitoring on a continuous basis the list of mandates of the management bodies' members. Preparing the suitability assessments of the management bodies (collective and individual).

5. Corporate and Regulatory Watch
Participating to the regulatory watch in close collaboration with the regulatory affairs Department and the Legal department and reporting on changes impacting the Corporate Governance Department.
Research and memo drafting on various matters of corporate law, CSSF, RCSL or CAA, as well as ECB directives.

6. Projects
Participating to key projects related to the corporate affairs and/or governance of the Bank, as well as wider projects in collaboration with other departments of the Bank. Proposing updates and improvements to the corporate governance charters and other BIL Group policies to ensure adherence thereto, in line with all applicable laws and regulatory requirements (i.e. CSSF Circulars, EBA guidelines).
Your profile :
Knowledge & Experience required :
- Type of Degree : Master's degree in Law, ideally in the field of Corporate or Banking matters. Knowledge of EU/Luxembourg company law and regulatory environment for financial institutions.
- Languages English native speaker and French. Other skills
- Good systems skills including MS Office packages
- Work experience : At least 10 years of professional experience in a similar function and/or in the banking/fiduciary sector

Other requirements:
- Excellent drafting skills
- Strong organizational and communication skills
- Pro-active, result oriented, flexible and rigorous
- Ability to work under pressure
- Ability to work both autonomously on own tasks, whilst working in a team environment
- High sense of confidentiality and work ethic
- Proficient user of Microsoft Office and IT literate


(Kindly make reference to Banking Boulevard when applying for this position).
(Mir soen Iech am viraus merci, dass der Iech bei ärer Kandidatur op den Banking Boulevard bezit).
(Merci de bien vouloir faire référence au site-emploi Banking Boulevard lors de votre sollicitation).