Consultant with Banking experience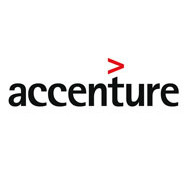 Company name
Place
Brussel - Bruxelles
Belgium
Our Company :
You want to implement your ideas into some of the world's most dynamic companies? Why not join Accenture? With broad global resources and deep functional and technical know-how, we collaborate with clients to generate ideas and help them achieve results in line with their strategy. Choose a career at Accenture and enjoy an innovative environment where challenging and interesting work will be part of your daily life.

Accenture is a leading global professional services company, providing a broad range of services and solutions in strategy, consulting, digital, technology and operations. Combining unmatched experience and specialized skills across more than 40 industries and all business functions—underpinned by the world's largest delivery network—Accenture works at the intersection of business and technology to help clients improve their performance and create sustainable value for their stakeholders. With more than 358,000 people serving clients in more than 120 countries, Accenture drives innovation to improve the way the world works and lives.

Accenture is an equal opportunities employer and welcomes applications from all sections of society and does not discriminate on grounds of race, religion or belief, ethnic or national origin, disability, age, citizenship, marital, domestic or civil partnership status, sexual orientation, or gender identity.

Our department:

Within the Financial Services Industry Group, we serve the largest financial services companies from the banking, insurance and capital market sectors:
Banking: Accenture's dedicated banking professionals help banks consolidate, rationalize and automate to outperform competitors.

Capital Markets: We help capital markets leaders achieve operational excellence and differentiation, setting them on the road to high performance.
Insurance: Accenture helps insurers achieve high performance to deliver quality products at low cost, enabling market differentiation without back-office complexity.

The Belux Banking practice provides consulting and outsourcing services to Banking clients. In the Banking Services field Accenture is working with banks to help position them for high performance through consulting, outsourcing, technology solutions and software platforms solutions. We provide our clients with solutions that address their products, strategies, people, processes and operating infrastructures. We help many leading banks industrialize their operations, which enables them to reduce their costs, improve customer service, grow revenue, and attain real differentiation.
The Job / Responsibilities :
With deep specialist knowledge in Banking business, functional and technical areas, management consultants are responsible for designing, building and delivering high value solutions that help our clients move forward in every part of their business, from strategic planning to day-to-day operations.

Your responsibilities will include:

As a Consultant:

° Consulting and partnering with our Banking clients to help them develop high performance solutions to advance their industry position
° Supporting identification of strategic operational issues and performance gaps both in retail and corporate banking, as well as in private banking
° Supporting identification and development of end-to-end process transformation opportunities and strategic profit improvement initiatives
° Contributing to important projects on a global level
° Contributing to the design and implementation of new Business / IT architectures, relying on a proven methodology and concepts such as SOA and established software packages
° Contributing to the design and implementation of new operating models and processes
° Applying skills in project and program management while exhibiting leadership in process re-engineering and implementation of process, technology, strategy, and organizational change
° Applying and extending a working knowledge of the banking industry and/or the functional areas they serve
° Having gained a first experience in one of the following domains: core banking, distribution, payments, credits.
Your profile :
- A university degree from a leading business school;
- 2 to maximum 5 years of experience in the Banking industry (Retail, Corporate or Private) with skills in 1 or more of front office and back office processes: Distribution Channels (Web, Mobile) / Customer Relationship Management / Cash Management / Lending / Payment Processing / Risk Management / Finance
- Knowledge of Investment Banking in addition to core banking is a plus
- Deep quantitative and analytical skills;
- Structured thinking;
- Strong problem solving capability;
- Result oriented;
- Eagerness to grow;
- Solid communication and interpersonal skills, team building and relationship building skills;
- Team player;
- Commercial spirit;
- Flexibility to work abroad;
- Relevant experience in project management;
- People management and coaching experience;
- Strong relationship building skills, both with the team and clients;
- Effective communication in Dutch, French and English.


(Kindly make reference to Banking Boulevard when applying for this position).
(Bedankt om naar Banking Boulevard te verwijzen als u solliciteert).
(Merci de bien vouloir faire référence au site-emploi Banking Boulevard lors de votre sollicitation).

We offer :
All of our consulting professionals receive comprehensive training covering business acumen, technical and professional skills development. You'll also have opportunities to improve your functional skills and expertise in an area of specialization. We offer a variety of formal and informal training programs at every level to help you acquire and build specialized skills faster. Learning takes place both on the job and through formal training conducted online, in the classroom, or in collaboration with teammates. The sheer variety of work we do, and the experience it offers, provide an unbeatable platform from which to build a career.


(Kindly make reference to Banking Boulevard when applying for this position).
(Bedankt om naar Banking Boulevard te verwijzen als u solliciteert).
(Merci de bien vouloir faire référence au site-emploi Banking Boulevard lors de votre sollicitation).