Risk Scenario Analysis Lead - (BRU201IE)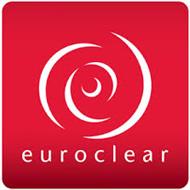 Company name
Place
Brussel Bruxelles
Belgium
Our Company :
Our mission is to support Euroclear in achieving its goals and delivering its strategy through providing robust, independent oversight of risk-taking activities across the Euroclear group.

We report functionally to the Chairman of the Group board Risk Committee and day to day to the Group CEO.

We are a team of about 40 risk managers, based in Brussels, London, Paris, Krakow or Hong Kong and our activities cover the entire Euroclear group.
The Job / Responsibilities :
The core objective of the Central Scenario Analysis Unit is to ensure that a consistent view of stress is applied across relevant activities – e.g., ICAAP, ILAAP, recovery planning, systemic risk analysis. The Scenario Analysis Lead will be responsible for developing and maintaining a library of stress scenarios to support a variety of functions across Risk Management and the wider business.

Role

The job holder will be responsible for developing and maintaining a library of stress scenarios to support a variety of functions across Risk Management and the wider business.

The role entails:

-Working with the lead on systemic risk, contribute actively to the design and execution of the semi-annual horizon scanning exercise
-Drawing from horizon scanning outputs, build a library of candidate 'extreme but plausible (EBP)' stress scenarios that can inform a range of activities in Risk Management and the wider business (e.g., ICAAP, ILAAP, recovery, systemic risk analysis, medium-term capital modelling , strategic analysis)
-Calibrating a core set of 'representative' EBP stress scenarios for each 'family' of scenarios, drawing on historical observed stress magnitudes as one input
-Working with local entities, adapt the core set of representative EBP scenarios, tailoring to local specificities
-Assisting the owners of relevant activities in Risk Management and the wider business in applying the representative scenarios as appropriate for those activities
-Contributing to the continuous improvement and evolution of Euroclear's approach to scenario analysis and stress testing, including by linking with ongoing work to develop tools for the industrialisation of stress testing
-Working with data specialists in Risk Management, ensuring that the integrity of scenario analysis/stress testing outputs is supported by relevant and accurate data
-Liaising with key stakeholders across Risk Management and the wider business, including reporting to senior management, Boards and regulators, as appropriate
Your profile :
Technical skills

You have:

-Knowledge/experience of FMIs and the use of quantitative methods in modelling financial risks in the FMI context
-Exposure to enterprise wide stress testing
-Exposure to advanced analytics and modern data visualization techniques
-At least 5 years experience in the financial services industry, including in roles with significant quantitative analysis content, ideally with exposure to scenario analysis and stress testing
-Proficiency in relevant software to support the analysis of large datasets
-Advanced degree in economics, finance or a quantitative discipline is an asset


Soft skills

-Outstanding analytical and robust quantitative skills
-Excellent verbal and written communication. You must also have the seniority, confidence and communication skills to deal with senior managers, and committees and supervisors on these matters.
-Ability to build relationships with key stakeholders
-Strong team player
-Ability to prioritise workload, perform under pressure and meet tight deadlines
-Desire to continuously learn.

We offer:
-Continuous professional development
-A comprehensive and transversal view on Euroclear and its business;
-Training opportunity and as relevant to support to acquire external qualifications and professional certifications in the risk management field
-Regular contact with senior management;
-Opportunity to connect to people across the entire organization
-Focus on individual coaching by your people manager
-A flexible work environment
-You will have the opportunity to grow further.


Euroclear recruits people from all walks of life. Our 3,500 employees represent 89 nationalities, of which over 50% are women. We are deeply convinced that diversity of talents, backgrounds and opinions is a key to success, by fostering engagement, energy and innovation. We are committed to promoting diversity within the organisation, as well as an inclusive environment where everyone can be themselves, feels valued and respected, regardless of their background.


(Kindly make reference to Banking Boulevard when applying for this position).
(Bedankt om naar Banking Boulevard te verwijzen als u solliciteert).
(Merci de bien vouloir faire référence au site-emploi Banking Boulevard lors de votre sollicitation).