Export Credit Underwriter (NL versie)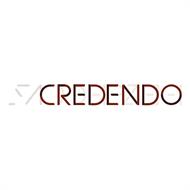 Company name
Place
Brussel - Bruxelles
Belgium
Our Company :
The Job / Responsibilities :
- Als Export Credit Underwriter bij Delcredere, het moederbedrijf van Credendo Group, zal je financiële, technische en eventueel juridische aspecten kunnen combineren met een commerciële insteek:
- Je analyseert de risico's verbonden aan een internationale handelstransactie, en je werkt samen met de betrokken exporteur, bank en buitenlandse afnemer oplossingen uit om deze risico's evenwichtig te verdelen.
- Je beheert daarbij ook de relaties met onze bestaande cliënten, Belgische exporteurs en hun bankiers.
- Je zal een zeer ruim actieterrein hebben: exportcontracten voor goederen of diensten, turnkey projecten, gesyndiceerde bankkredieten, directe investeringen, enzovoort.
Your profile :
- Je hebt een master in economie en/of rechten, eventueel met een bijkomende opleiding in financiën of internationale handel.
- Je hebt ongeveer 3 jaar werkervaring binnen de financiële sector of je bent starter.
- Je bent Nederlands- of Franstalig, met een vlotte beheersing van de andere landstaal.
- Je beschikt over een grondige kennis van het Engels om te kunnen functioneren op het internationale actieterrein.
- Je combineert zin voor synthese en uitstekende redactionele vaardigheden met cijferinzicht.
- Je werkt oplossingsgericht en bent in staat om voorstellen op een duidelijke wijze te formuleren.
- Omdat je opereert in een multiculturele context, ben je in staat je met het oog op een onderhandeling in te leven in de denkwereld van je gesprekspartners.
We offer :
- Een uitdagende carrière in een meertalige en internationale omgeving.
- De kans om constant te blijven bijleren en zo je talenten te ontwikkelen.
- Een aantrekkelijk loon, aangevuld met een aantal extralegale voordelen.
- Een vlot bereikbaar hoofdkantoor gelegen in het centrum van Brussel.


(Kindly make reference to Banking Boulevard when applying for this position).
(Bedankt om naar Banking Boulevard te verwijzen als u solliciteert).
(Merci de bien vouloir faire référence au site-emploi Banking Boulevard lors de votre sollicitation).