Fiscaal Adviseur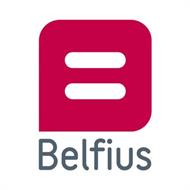 Company name
Place
Brussel
Belgium
The Job / Responsibilities :
Als adviseur van het "Tax Advisory" team :
-u verstrekt aan het management en aan de andere afdelingen van de bank fiscale adviezen met betrekking tot de verrichtingen en transacties van de bank en de diensten en producten die door de bank worden gecommercialiseerd;
-u beschikt over goed ontwikkelde vaardigheden om fiscale projecten binnen de bank aan te sturen en tot een goed einde te brengen;
-u volgt ter zake de wettelijke evoluties op, u informeert en adviseert hierover en verzorgt desgevallend ook uiteenzettingen voor andere afdelingen binnen de bank;
-u beheert de fiscale risico's van de bank binnen de vooropgestelde fiscale beleidsnota en creëert op die manier voor de bank werkelijke toegevoegde waarde;
-u bent een teamplayer die tevens op autonome wijze verantwoordelijkheid kan nemen in de toevertrouwde dossiers en opdrachten;
-u schrijft over fiscale onderwerpen voor publicatie op het intranet van de Bank.
Your profile :
-jurist of economist, met extra fiscale opleiding;
-u hebt minstens 3 jaar nuttige beroepservaring die rechtstreeks betrekking heeft op voornoemde domeinen en verantwoordelijkheden;
-u bent tweetalig FR/NL;
-u hebt het profiel van een "Tax generalist" i.e. u hebt reeds ervaring in verschillende fiscale domeinen (Vennootschapsbelasting, Roerende voorheffing, BTW, …) en u wilt uw kennis in deze fiscaal materie nog verder te ontwikkelen;
-u hebt een basiskennis van de verschillende regimes inzake automatische uitwisseling van informatie (Common Reporting Standard, FATCA) en van de Qualified Intermediary regelgeving of u bent geïnteresseerd om u deze vakgebieden eigen te maken;
-u onderscheidt zich door uw kwalitatieve adviezen, correcte en praktische voorstellen en creatieve oplossingen;
-u hebt uitstekende schrijfvaardigheden en bent in staat om de communicatie in functie van de ontvangers aan te passen;
-u bent bereid op een autonome wijze te werken en u kan verantwoordelijkheid nemen in de toevertrouwde dossiers en opdrachten;
-u bent een teamplayer;
-u bent klant- en oplossingsgericht.


(Kindly make reference to Banking Boulevard when applying for this position).
(Bedankt om naar Banking Boulevard te verwijzen als u solliciteert).
(Merci de bien vouloir faire référence au site-emploi Banking Boulevard lors de votre sollicitation).